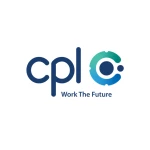 On behalf of our Medical Devices Client in Limerick, we are currently sourcing a EHS Specialist to join their Team.
Excellent salary and full Benefits package are on offer with this role.
Purpose of the role: To support the business and its employees in ensuring a safe place to work, safe systems of work and good work practices, protecting the people, the environment and its surrounds , in line with Corporate and Regulatory requirements.
Key Responsibilities:
Key responsibilities will include (but are not limited) to the following:
Plans, implements and oversees the company EHS management programme in line with Global requirements and the CMS.
To support the development and implementation of EHS related targets and objectives for the site.
Develops and supports the implementation of the sites EHS policies and procedures.
Provides the site management with advice and support to ensure compliance and conformance with legal requirements as well as best practice.
To assist with the implementation of site EHS projects and events ensuring that they are provided in an effective and efficient manner.
To provide the site management with guidance, reports and other necessary data prevalent to the management of the sites EHS management programme.
To assist with the coordination and delivery of site EHS Training requirements.
To ensure that the sites risk assessment programme remains up to date.
To partake in and support the development of the EHS Representatives and EHS Committee.
To implement and drive the sites incident response policies, investigations and reporting.
Assist in the creation of a cross departmental culture which protects people and the environment from harm.
Attend regular meetings with the other Global EHS team (and Global EHS Advisors forum) for functional alignment, updates and competence development activities - frequency as directed by the Regional EHS Manager;
Accurately maintain the site's EHS Improvement Register's content (in terms of capturing all entries' accurate categorisation, close out etc.) on behalf of the EHS Function (Note: the EHSIR is ultimately owned by Site Lead).
Ensure full compliance with regulatory requirements.
Ensure Quality and EHS policies and procedures are adhered to at all times.
Qualifications/Professional skills/knowledge
Third level Degree in Safety, Health & Welfare at Work
5+ years' technical experience in a similar manufacturing environment
Diploma or Degree in Environmental Management
NUI/ IITD Train the Trainer Qualification or Equivalent
QQI Level 6 Manual Handling Instructor Qualification
Ability to influence employees that do not report directly
If you have the above skills & experience, please contact catriona.duggan@cpl.ie or Telephone: 087 2419644
#LI-CD1