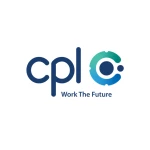 My client, a public sector organisation is currently seeking a Clerical Officer / Administrator with high level administration experience to join their busy team on a temporary contract.
In terms of location this role is based in Limerick & suitable person must be available to start work within 2 weeks.
Duties:
Greet patients in a courteous manner at all times, dealing with all enquiries politely and efficiently, displaying empathy when answering queries at the reception desk or over the telephone.
To deal with ad hoc enquiries in a pleasant and responsive manner, solving problems immediately where possible and referring to an appropriate senior person if necessary.
Ensure that all administrative duties are carried out in a professional, accurate and efficient manner at all times.
Dictaphone Typing is an advantage there is a lot of data processing involved with paperwork so accuracy is of the utmost importance.
Strong IT skills are required as you will be working on lots of Excel databases & updating reports
Hours of Work :Monday to Friday business hours, 35 hours working week!
Skills / Experience:
1-2 years Administration skills & must have experience working in an office environment is essential
Must have advanced knowledge of MS Office to complete this role (Word & Excel).
Fluency in English is essential
Excellent attention to detail
For further information please email your details to Sarah.kelly@cpl.ie or call 061 208649 / 087 9077699