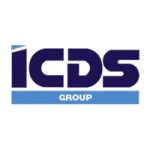 Finance and Cost Accounting Manager - North Dublin.
In this role your responsibilities will include:
• Managing and developing a team of four finance professionals
• Accurate, timely and efficient financial reporting to support business decision making.
• Co-ordination for month end consolidated financial statements.
• Ensuring timely closing of SAP and subsequent reporting submissions to the head office
• Ownership of legal entity reporting
• Annual business plan/ budget submission
• Business partner to functions across the manufacturing site and the wider finance community.
• Driving continuous improvement in the finance function
• Managing cost centre controlling and reporting
• Managing product costing and manufacturing variance reporting
• Drive the company's financial planning.
• Deliver timely and comprehensive reporting (Actuals and Forecast) of income statement, Balance sheet, FCF and FTE/ headcount. Aligning the financial forecast with S&OP. Providing risk and commentary for top management
• Drive applicable cross-functional activities within the business.
• Statutory and regulatory returns, ensuring compliance.
• Corporate tax including calculation, liaising with tax advisors and group tax reporting.
• Preparation of Statutory Accounts, Regulatory and Revenue returns to a final review stage
• Transfer pricing including reporting and liaising with internal external tax teams.
• Liaising with external and internal auditors
• Recruit, develop, retain, motivate, and align a high-performance team.
• Participate in site strategic activities, providing relevant input and support for KPI's & organisational decisions.
• Ensure a culture of continuous productivity, pro – grow and NCC management and reporting.
• Support the Finance Director on ad-hoc projects as required
• Other ad-hoc reporting as required.
Interested applicants should have and be:
• Self-determined, goal oriented and able to prioritise in an agile environment.
• Analytical and structured in approaching problem-solving.
• Proven ability to partner with others to drive assignments to full implementation.
• A strong leader with the ability to lead and direct a small professional team.
• A good communicator with the drive to implement changes.
• Able to build strong and influential internal and external business relationships.
• Comfortable in leadership, individual contribution, and team-based situations
• Problem solving competencies through collaboration across functional boundary and ownership culture.

• Professional accounting qualification ACCA / CIMA / ACA
• Ability to exceed internal customer expectations on delivery of information and financial support to achieve business goals.
• Self-motivated and ability to work on own initiative.
• Knowledge of lean initiatives and ability to drive continuous improvement.
• Excellent interpersonal skills and the ability to lead.
• Advanced Excel skills
• Experience of working in a multinational environment
• Experience with SAP and familiarity with IFRS an advantage
• Experience in healthcare sector is a plus.
• Intelligence reporting – Power BI, Process Automation, Design Optimisation