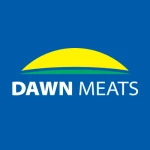 Dawn Meats
Head Office , Grannagh, Co. Waterford, Ireland
Summary
Dawn Meats is the supplier of choice to a range of leading supermarket, food service and restaurant businesses, exporting to over 50 countries.


As a family-owned business Dawn remains true to its farming heritage through the close relationships it has forged with the 30,000 British and Irish farmers from whom it directly sources grass-fed cattle and lamb for processing at its 10 Irish and 12 British plants.


Dawn Meats was established in Co. Waterford, Ireland in 1980, and has grown to a business with over €2bn in annual revenue, employing 7,200 staff in eight countries. The company works with some of the world's leading food companies who are attracted by a commitment to sustainability and quality.

We are proud of the industry awards that we have received over the years for our excellence in sustainability, innovation as well as for our quality products. They are a testament to the commitment of our dedicated passionate teams who continually deliver on quality, service and innovation – attributes that our customers have come to expect from us. Our most recent awards include 2 and 3 star Great Taste awards, McDonald's Scale for Good award, winner at the Green Awards 2018, and Lean Business Ireland award for "Most progress made towards Organisational Efficiency".
Our Mission
About our Graduate Programme At Dawn Meats our people are our strength and the Brighter Futures Graduate Programme is a key element in building a top class team. We seek graduates with the potential to succeed in a fast-paced business environment and with continuous investment in our Programme, we welcome and encourage the fresh ideas, enthusiasm and energy new graduates bring to the company. The Brighter Futures Programme provides quality training with hands-on involvement across key areas of the business, investing in our people to develop skills necessary to become the future managers of Dawn Meats.
Dawn Meats photos & videos