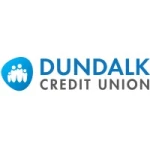 Summary
Dundalk Credit Union is a member-owned financial cooperative that provides a range of financial services across its wider community. Established in 1968, Dundalk Credit Union is today one of the largest Credit Unions in Ireland with assets in excess of €320m, over 50,000 members and 65 employees.



Our core purpose – as a member owned financial co-operative – is to empower our members to improve their own, their families, their fellow members' financial wellbeing and the sustainability of the wider community.



Our Strategic plan sets out the ambition for our collective journey over the coming years - a journey that combines sustainability, a digital roadmap, and a drive to strengthen and connect our community through partnership, collaboration and solidarity.



Our strategic vision is grounded in a call to action for the mobilisation of our members to shape, define and co-create:

- A pioneering cooperative platform that supports the financial well-being of people.

- A collaborative framework that promotes and enables community / environmental sustainability.

- A trusted partnership that sees the Credit Union walking side-by-side with members on their life's journey in a changing world.
Dundalk Credit Union photos & videos
Dundalk Credit Union updates
Jobs at Dundalk Credit Union