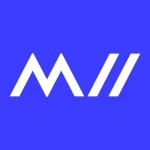 Marketing Institute of Ireland
South County Business Park, Carmanhall and Leopardstown, Dublin 18, Co. Dublin
Summary
MII is the professional membership organisation for marketers in Ireland. Celebrating its 60th anniversary this year, since 1962 the Institute has evolved and transformed to meet the changing needs of members, industry and society. Following a strategic review in 2021, a challenging and ambitious strategy is in place to provide clarity and a pathway for growth over the next five years. 

It's purpose is to reframe marketing, strengthen the standing of the profession and educate, enable and empower marketers so that they have the foresight, insight and expertise to become transformational leaders, drive business performance and contribute to the well-being of the economy and society. 

With over 90 corporate and 2,000 individual members, MII uniquely develops and equips marketing professionals to succeed in their careers. MII's education and learning programmes delivered alongside TU Dublin and the University of California, Berkeley are sought after by marketing professionals and highly regarded by employers. Enriching the marketing community with vibrant events programmes, masterclasses and short courses, MII is on the leading edge of marketing, staying curious and asking the questions that deliver valuable insights and practical learnings on the transformation taking place in the profession and across sectors. MII's flagship award programme, the All Ireland Marketing Awards (AIM) recognise marketing success at an individual and corporate level and the membership network provides valuable support, connection and belonging for marketing professionals at every stage of their careers. 

Marketing Institute of Ireland photos & videos
Marketing Institute of Ireland updates
Jobs at Marketing Institute of Ireland