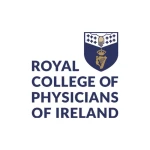 Royal College of Physicians of Ireland
6 Kildare St, Dublin 2, Dublin 2, Co. Dublin, D02 E434
Summary
The Royal College of Physicians of Ireland is a postgraduate medical training college dedicated to ensuring that doctors have the skills to provide patients with the best possible care. 

While our role in society has undergone profound changes since our foundation in 1654, we remain first and
foremost a college – dedicated to the education and training of doctors. We are committed to helping doctors enhance their skills, competencies and professionalism throughout their working lives.  

Education and training are life-long commitments for doctors: Medicine is constantly evolving and it is vital that doctors know about the latest research and techniques to optimise patient care. 

We offer training programmes, examinations, diplomas and educational courses to equip doctors with the skills and knowledge they need to care for patients and run safe and efficient healthcare systems.   

Royal College of Physicians of Ireland photos & videos
Royal College of Physicians of Ireland updates
Jobs at Royal College of Physicians of Ireland