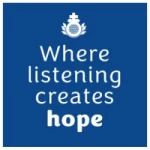 Saint John of God Hospital
Stillorgan Rd, Blackrock,, Dublin , Co. Dublin, Ireland
Summary
We are an independent acute psychiatric teaching hospital providing inpatient and outpatient care and treatment to those experiencing mental health problems.

The Hospital currently provides specialist services in Substance Misuse, Psychotic Disorders, Eating Disorders, Psychiatry of Later Life and Adolescent Disorders. Saint John of God Hospital retains a leadership role in developing innovative and effective treatment programmes for people suffering from mental health problems. Referrals are accepted nationally and internationally. While providing excellent clinical treatment and care to patients and their families, we are committed to training healthcare professionals and to conducting clinical research designed to enhance treatment programmes to improve outcomes for patients and the overall enhancement of their quality of life.

The Hospital holds a certificate of registration with the Mental Health Commission as an Approved Centre in compliance with the Mental Health Act 2001. Our adolescent service participates in peer review for Child & Adolescent Mental Health Services through the Royal College of Psychiatrists' Quality Network for Inpatient CAMHS (QNIC). We are affiliated with University College Dublin, Trinity College Dublin and University of Limerick for undergraduate and postgraduate education, Dublin City University for postgraduate education, the College of Psychiatrists of Ireland for postgraduate training in psychiatry and the Royal College of Surgeons in Ireland for undergraduate training in pharmacy.

Our ability to innovate and deliver on the promise of best practice is made possible through our team of highly trained, dedicated and committed professionals within our medical, nursing, clinical and support services here at St. John of God Hospital.

Saint John of God Hospital Company Limited by Guarantee is a registered charity. Registered Charity Number 20069858.


Saint John of God Hospital photos & videos
Saint John of God Hospital updates
Jobs at Saint John of God Hospital