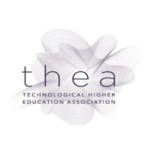 Technological Higher Education Association (THEA)
Fumbally Ln, The Liberties, Dublin 8, Co. Dublin
Summary
The Technological Higher Education Association (THEA), together with the Irish Universities Association, Dublin, secured funding for a major project and now invite applications for the full-time contract position of Communications & Digital Content Lead to support the roll out of the National Recognition of Prior Learning in Higher Education Project.

This is a new, first-of-its-kind four-year €6.9 million project, funded through the Higher Education Authority's Human Capital Initiative and encompasses 19 publicly funded higher education institutions. Our goal is to make the recognition of prior learning an integral and vibrant part of higher education, ramping up lifelong learning opportunities to enterprise and learners nationwide, and streamlining RPL policies, processes, and systems across the sector. This joined-up sectoral approach, underpinned by extensive engagement with enterprise and proactive promotion of RPL at national and local level, will assist 6,000 admissions on the basis of RPL annually by the end of project. Building on existing good practice within Ireland, at European level and internationally the project will:

Develop Communications Campaigns & Events to raise awareness of RPL (including its benefits and uses) and promote it as an effective pathway to and through higher education.

Design and develop a National Online Platform to provide centralized information and resources to diverse audiences interested in RPL, including higher education staff, learners, and potential learners, enterprise, and the general public;

Create and implement a National Recognition of Prior Learning Framework to support coherency and consistency within and across participating HEIs;

Develop a National RPL Dataset to monitor and report on progress and inform policy.​

Engage Enterprise Partners to identify RPL opportunities and inform project activity.

Expand Communities of RPL Practice in HEIs and support consistency through the provision of practical tools, materials and resources and training.​ 

Technological Higher Education Association (THEA) photos & videos
Technological Higher Education Association (THEA) updates
Jobs at Technological Higher Education Association (THEA)