Summary
The Housing Agency is a government body that works to solve housing problems and support the delivery of high-quality homes and thriving communities. 

We are a dynamic and growing organisation that works in the delivery of housing and housing services.

We are looking for motivated and committed problem-solvers who are passionate about creating a better Ireland to join our team.  

The Housing Agency photos & videos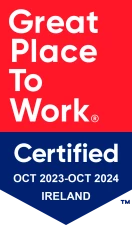 The Housing Agency updates
Jobs at The Housing Agency