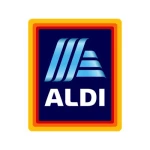 On the 12-month Graduate Programme, you'll gain a well-rounded view of how we do things at Aldi to become part of our growing, and talented, Area Manager team.
First up is your induction. Over two weeks, you'll build up a clear picture of the business and what makes us so different. That's followed by a period of intensive training, taking on everything from stacking shelves to making decisions on how the store is run. Then the challenges really kick in as you're given the keys to your own store, getting to grips with managing your team and a €multi-million business. By the end of your first year, you'll be ready to take on the Area Manager role, with all the responsibilities that it entails, from motivating employees to encouraging excellent performance.
We give you the toolkit to deliver great results. With a combination of on-the-job and soft skills training, we'll help you to fulfil your potential as an Area Manager. Your ultimate aim? To develop your store teams to achieve the highest possible sales while ensuring an efficient and co-operative working environment, great customer service, minimal costs and maximum operational efficiency.