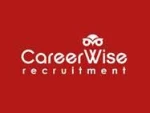 An Aircraft Engine Mechanic is required by Careerwise recruitment to work with our Dublin based client.
THE ROLE:
* Read and understand manufacturer maintenance documentation.
* Perform self-reliant removal, installation and inspection tasks on engine/QEC components.
* Take delegated technical decisions and actions to ensure economical and on time
performance of maintenance task.
* Perform work according to processes and applicable Maintenance Data.
* Follow instructions from Operational Manager and internal processes and procedures.
* Support quality department for audit preparation and execution.
* Perform supervised work outside individual Terms of Authorization.

REQUIREMENTS:
* Experience of working in a regulated manufacturing environment
* You should be pro-active and eager to learn and take on responsibility
* Attention to detail and a high level of manual dexterity are essential
* Ability to work as part of a team and get along well with other team members
* Problem solving ability in a rapidly changing environment
* Ambitious, motivated, energetic, enthusiastic self-starter who can work on their own initiative.
* Willingness to travel as per business requirement.
N.B. It is essential that you hold a valid working visa for Ireland
Please call Michael O'Connor today for further information on 091-452410 or email moconnor@careerwise.ie
CareerWise Recruitment (In Search of Excellence)
Established in 1999, CareerWise Recruitment specialises in recruitment of management and technical professionals for the life sciences, ICT, engineering, food and agri sectors.
We operate out of multiple locations in Ireland and have offices in Cork, Shannon, Galway, Mayo and Dublin.
By applying for this position, you are consenting to allow CareerWise Recruitment to process and retain your data in accordance with our Privacy Policy, contained on our website for the purposes of providing career opportunities. CareerWise Recruitment accepts that you do not wish your personal data, including your CV, to be forwarded to any client company without your prior consent and gives an absolute assurance that this wish will always be respected. Please feel free to contact us if you have any queries or wish to withdraw or amend your consent.
Jobs at CareerWise Recruitment