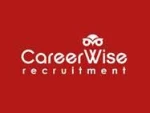 Boherbue Co-op is a vibrant Dairy multipurpose Co-op with an annual turnover in excess of €30M. Due to the impending retirement of its current chief executive officer the Board is seeking a person to take on this challenging position.
The successful candidate will relish the challenge and excitement of the post of CEO and will play a strategic role in enabling the company to continue its outstanding levels of performance and arm it to continue its growth into the future.
THE ROLE:
* Provide leadership in developing the Co-op's medium- and long-term strategy with the Board of the Co-op.
* Take total responsibility for all aspects of the business.
* Report to the Board and act as Secretary to the Board and Shareholders.
* Have a demonstrated ability to plan and develop strategy for a business.
* Proven experience with Digital transformation.
REQUIREMENTS:
* Minimum degree in Dairy Science, Agri Science, Finance or a related business discipline.
* Minimum of 15 years' experience within the Agri or related sector, preferably in a business with diverse or multiple operations. Previous exposure to the cooperative sector would be desirable.
* A post graduate qualification in business, finance or marketing would be a distinct advantage.
* A minimum of 10 years' experience at senior management level and a proven track record of achieving success and growth. In particular, a demonstrated ability to plan and develop strategy is needed.
Please call Mike Morrissey today for further information on 021-429 7536 or email: mmorrissey@careerwise.ie
CareerWise Recruitment (In Search of Excellence)
Established in 1999, CareerWise Recruitment specialises in recruitment of management and technical professionals for the life sciences, ICT, engineering, food and agri sectors.
We operate out of multiple locations in Ireland and have offices in Cork, Shannon, Galway, Mayo and Dublin.
By applying for this position, you are consenting to allow CareerWise Recruitment to process and retain your data in accordance with our Privacy Policy, contained on our website for the purposes of providing career opportunities. CareerWise Recruitment accepts that you do not wish your personal data, including your CV, to be forwarded to any client company without your prior consent and gives an absolute assurance that this wish will always be respected. Please feel free to contact us if you have any queries or wish to withdraw or amend your consent.
Benefits
Health Care, Pension. Bonus
Jobs at CareerWise Recruitment