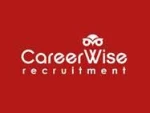 Commercial Manager required by CareerWise Recruitment for our client based in County Kerry to cover Ireland / UK.
As a Commercial Manager you will be responsible for commercial activities such as managing and driving sales to meet the agreed budgets.
As well as ensuring all commercial projects in your remit are properly managed and controlled, and that commercial strategy is developed in accordance with the requirements of the business.
THE ROLE:
* Develops and implements short and long-term commercial strategies and plans.
* Supports existing and identifies new clients to drive business growth.
* Identifies market and product development opportunities in key markets.
* Identifies, develops and closes sales opportunities in line with business strategy.
* Manages and coaches' sales team to maintain growth in key areas.
REQUIREMENTS:
* Experience of working in a commercial environment as a leader.
* Strong Technical ability ideally in an engineering/construction sector.
* Bachelor's degree in engineering/business or equivalent experience.
* Organised and focused individual with high learning agility to cope with multiple priorities in
a fast evolving company.
* A strong commercial focus with extensive experience in developing customer strategies.
* Demonstrable experience in successfully managing margins, sales and budgets.
Please call Joe Robbins today for further information on 061-364490 or email: jrobbins@careerwise.ie
CareerWise Recruitment (In Search of Excellence)
Established in 1999, CareerWise Recruitment specialises in recruitment of management and technical professionals for the life sciences, ICT, engineering, food and agri sectors.
We operate out of multiple locations in Ireland and have offices in Cork, Shannon, Galway, Mayo and Dublin.
By applying for this position, you are consenting to allow CareerWise Recruitment to process and retain your data in accordance with our Privacy Policy, contained on our website for the purposes of providing career opportunities. CareerWise Recruitment accepts that you do not wish your personal data, including your CV, to be forwarded to any client company without your prior consent and gives an absolute assurance that this wish will always be respected. Please feel free to contact us if you have any queries or wish to withdraw or amend your consent.
Jobs at CareerWise Recruitment