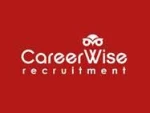 An Employee and Labor Relations (ELR) Specialist (Contractor - 12 Months) is required by CareerWise Recruitment for our client based in Galway. The ELR Specialist will act as the first point of contact for all general day-to-day employee and industrial relations matters in our manufacturing sites (Ireland). The role requires skill, tact, persuasion, judgement, innovation and leading with courage to strategically accomplish objectives to meet the needs of the business, whilst mitigating risk. Please contact Tom Devaney for more information.
THE ROLE:
* Deliver a consistent, knowledgeable, and professional service in areas including, but not limited to, disciplinary matters, grievance handling, performance management and conflict dispute resolution ensuring that all such matters are dealt with in line with local policy, best practice, and legislative requirements to mitigate risk. Conduct confidential investigations of complex HR related concerns, in a timely manner, applying critical thinking to analyze evidence and determine appropriate conclusions.
* Foster strong working relationships and partnerships with both internal and external stakeholders (e.g., Legal, Compliance, HR, business leaders) to sustain positive employee relations practices.
* Manage and execute a complex ER case load from commencement to case conclusion ensuring a coordinated and consistent case management approach to handling ER matters, ensuring SLAs are met.
* Maintain required standard of detailed ER case documentation, including investigative outcome reports, and issue analysis.
* Provide expert ER advice and guidance to client groups on various issues to include performance management, complaints handling, conflict resolution and restructuring activity in line with local employment law, local policies, and best practice.
* Facilitate the prompt and effective resolution of workplace conflict to address issues for employees, managers, and leaders in a manner consistent with Corporate policies, practices, and legal considerations. Utilize various conflict management techniques to including training, mediation/facilitated conversations, or coaching.
* Ensures that the Company operates within current and local employment law, practices, policies, and procedures, and applies good practice, creating and sustaining our reputation as a good employer.
* Co-ordinate and connect with applicable trade union representatives and employee representative groups, as needed. Manage and co-ordinate industrial relations activities locally with key internal stakeholders when required.
* Collaborate with partners on data insights, key trends, and opportunities to drive proactive solutions. Examine trends to diagnose root causes and develop solutions to enable effective corrective actions.
* Curate and deliver relevant ER training to drive leader effectiveness and build manager capability.
* Manage or participate in special projects/programs/continuous improvement initiatives to enhance organizational performance.
* Participate in the identification and delivery of ER projects/continuous improvement initiatives to improve policy frameworks, increase knowledge and ER capability within the team both regionally and globally.
* Proactively reduce ER/IR related risk through risk assessments and actionable feedback.
* Foster connection by consistently adopting and promoting Diversity Equity & Inclusion
REQUIREMENTS:
* Bachelor's Degree (L8).
* 3-5 years of Human Resources experience with a focus on Employee Relations.
* 3+ years of experience in leading complex workplace investigations.
* Ability to work successfully within ambiguity, in a complex, fast paced business environment
* Advanced working knowledge of Microsoft Office (MS Word, PowerPoint, Excel, Outlook, etc.)
* Builds relationships quickly; must be a team player and be willing to partner with various key stakeholders at all levels, effectively.
* Capable of effectively managing multiple demands from a variety of sources
* Strong communication skills both written and verbal
* The ability to exercise sound judgment, objectivity, and confidentiality.
* Working knowledge of Irish employment legislation and industrial relations regulations
* Experience in leveraging data/metrics to identify trends and develop solutions
* Project management skills
N.B. It is essential that you hold a valid working visa for Ireland
Please call Tom Devaney today for further information on 091-758771 or email: tdevaney@careerwise.ie
CareerWise Recruitment (In Search of Excellence)
Established in 1999, CareerWise Recruitment specialises in recruitment of management and technical professionals for the Medical Devices, Pharmaceuticals, Life Sciences, ICT, Engineering, Food and Agri sectors.
We operate out of multiple locations in Ireland and have offices in Cork, Shannon, Galway, Mayo and Dublin.
By applying for this position, you are consenting to allow CareerWise Recruitment to process and retain your data in accordance with our Privacy Policy, contained on our website for the purposes of providing career opportunities. CareerWise Recruitment accepts that you do not wish your personal data, including your CV, to be forwarded to any client company without your prior consent and gives an absolute assurance that this wish will always be respected. Please feel free to contact us if you have any queries or wish to withdraw or amend your consent.
Jobs at CareerWise Recruitment