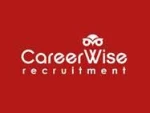 I'm looking to speak with experienced Financial Accounting Manager's based on Cork on a new 16 month contract role, with a global Multinational in Cork.
The succesful candidate will foster and develop strong relationships with stakeholders and business partners, while collaborating effectively within the workgroup and area of expertise.
Please see below a bit about the role, and some requirements in order to be succesful in this process.
THE ROLE:
* Partner with site functional leadership in the preparation of their annual budget & bi[1]annual forecasts. Provide insights on key variance drivers.
* Preparation of site consolidation budget / forecasts & liaise with US consolidations team on group management reporting.
* Analyze departments actual monthly / quarterly expenditure & compile site metrics. Partner with site functional leadership to review operations dashboards highlighting key variance drivers.
* Review & compile site management quarterly reporting for US consolidations team.
* Business partner with HR on monthly site headcount reporting & assist with the compilation of headcount metrics.
* Provide direction, policy guidance and issue resolution to business partners as needed.
* Business partner with the site operational excellence group to provide financial analysis for various initiatives & ensure monthly metrics are compiled for site MDI reporting.
* Work closely with the Global Financial Services team for month end co-ordination, accruals & timeline adherence.
* Support the annual standard costing update process for global inventory & other COE duties as required.
* Support implementation of SAP purchasing modules as required.
* Perform other ad hoc duties as required
REQUIREMENTS:
* Accounting/ Finance / Business degree or MBA is required
* ACA/ACCA/CIMA/CPA qualification is required
* Minimum +3 years PQE essential
* Strong knowledge of US GAAP and IFRS, accounting principles and practices
* Advanced Excel, PowerPoint & data visualisation skills required
* Advanced knowledge and experience of ERP systems and Reporting Tools essential e.g. Oracle, SAP
* Self-starter and able to act on own initiative with high levels of integrity, excellence and teamwork
* Demonstrated success working in a deadline driven and multi-task environment and being able to adapt to a changing, fast paced environment
* Proven analytical ability and creative problem-solving skills
* Detail oriented with strong organizational skills. Must be fluent in English (written and spoken)
* Excellent communication and interpersonal skills (oral, written, presentational), an inquisitive mind and ability to work effectively with multiple customers required
* Project Management skills and experience is desirable
* Experience in working in the biotech or pharmaceuticals industry and in a multi-national organization is desirable
* Experience involving a large range of analytical responsibilities covering all aspects of supporting an EMEA manufacturing and distribution organization is desirable
Please call Conor Kingston today for further information on 021-242 7224 or email: Ckingston@careerwise.ie
CareerWise Recruitment (In Search of Excellence)
Established in 1999, CareerWise Recruitment specializes in recruitment of management and technical professionals for the life sciences, ICT, engineering, food and Agri sectors.
We operate out of multiple locations in Ireland and have offices in Cork, Shannon, Galway, Mayo and Dublin.
By applying for this position, you are consenting to allow CareerWise Recruitment to process and retain your data in accordance with our Privacy Policy, contained on our website for the purposes of providing career opportunities. CareerWise Recruitment accepts that you do not wish your personal data, including your CV, to be forwarded to any client company without your prior consent and gives an absolute assurance that this wish will always be respected. Please feel free to contact us if you have any queries or wish to withdraw or amend your consent
Jobs at CareerWise Recruitment