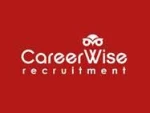 Location
Limerick, Ireland, Co. Limerick
Injection Moulding Equipment Project Engineer required by CareerWise Recruitment for our multinational medical device client in Limerick. Contract role.
Primary responsibility to provide Process engineering expertise for leading complex projects associated with Injection Moulding capital project.
THE ROLE:
* Performs planning, development, facilitation of design and installation of Injection Molding equipment and processes.
* Ensures that molding equipment meets company specifications, schedules and budgets.
* Develops and executes equipment validation testing (I/O, Safety Matrix, SAT, IQ, OQ, PQ etc.) for the qualification of new Injection Moulding equipment.
* Provide troubleshooting expertise to resolve Injection Molding equipment, systems and process problems using strong statistical methodology.
* Develop technical problem-solving skills among Process Technicians.
* Provide key inputs and leadership into transformational process developments.
* Project Management - provide timely and accurate reporting on project activities.
* Lead or actively participate in cross-functional teams to ensure New Product Introduction/Research and Development projects are completed in a timely and efficient manner.
* Actively interfacing with cross-functional team members, always practicing good teamwork in support of day to day operating requirements.
* Demonstrate strong leadership and a clear identifiable work ethos within the team.
* Develop and maintain a Credo & Behavioural Standards based culture within the group.
* Ensure effective closure on Quality System documents (Audit Actions, NCR's, CAPA's, Maps, etc.).
REQUIREMENTS:
* 3-5 years experince in a similar role
* Degree in Mechanical or Polymer science or similar disciplines
* Proven track record in medical device process validation activities.
* Ability to manage multiple assignments or projects with sound analytical, troubleshooting, and problem-solving skills.
* Flexible work ethic
Please call James Farrar today for further information on 0872489961 or email: jfarrar@careerwise.ie
CareerWise Recruitment (In Search of Excellence)
Established in 1999, CareerWise Recruitment specialises in recruitment of management and technical professionals for the life sciences, ICT, engineering, food and agri sectors.
We operate out of multiple locations in Ireland and have offices in Cork, Shannon, Galway, Mayo and Dublin.
By applying for this position, you are consenting to allow CareerWise Recruitment to process and retain your data in accordance with our Privacy Policy, contained on our website for the purposes of providing career opportunities. CareerWise Recruitment accepts that you do not wish your personal data, including your CV, to be forwarded to any client company without your prior consent and gives an absolute assurance that this wish will always be respected. Please feel free to contact us if you have any queries or wish to withdraw or amend your consent.
Jobs at CareerWise Recruitment