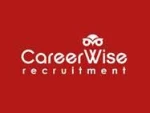 A Junior EHS Specialist is required by CareerWise Recruitment for our Co Cork based electronics client. This role will report into site EHS Lead. Please contact Diarmuid Buckley for full details.
THE ROLE:
* Managing incident and near misses reporting and follow up actions, identifying root causes and implementing changes to prevent reoccurrences.
* Permitting and overseeing subcontractors on-site.
* Conducting regular site audits/inspections to ensure health and safety compliance.
* Weekly health and safety meetings with the EHS lead.
* Instructing on various safety-related topics.
* Reviewing existing policies and measures and updating according to legislation.
* Review and support multi department Risk Assessments.
* Assist in site EHS training for employees, Manual Handling/ Forklift etc.
* Carry out site EHS inductions for new employees/contractors.
* Ordering and managing PPE equipment for the site.
* Obtaining quotes and raising purchase orders for facilities & EHS materials.
* Operation of our Environmental Health and Safety Management system (Intelex).
* Assist in general maintenance and upkeep of the facility and its equipment.
* Undertake individual projects as appropriate.
REQUIREMENTS:
* 1 to 2+ year working in a similar role in EHS preferably in a manufacturing environment.
* Diploma in Occupational Health and Safety or equivalent is desirable.
* Good IT skills (Microsoft office).
* Proven ability to work effectively as part of a team.
* Good interpersonal skills.
* Full Driving Licence.
Please call Diarmuid Buckley today for further information on 021- 4355432 or email: dbuckley@careerwise.ie
CareerWise Recruitment (In Search of Excellence)
Established in 1999, CareerWise Recruitment specialises in recruitment of management and technical professionals for the life sciences, ICT, engineering, food and agri sectors.
We operate out of multiple locations in Ireland and have offices in Cork, Shannon, Galway, Mayo and Dublin.
By applying for this position, you are consenting to allow CareerWise Recruitment to process and retain your data in accordance with our Privacy Policy, contained on our website for the purposes of providing career opportunities. CareerWise Recruitment accepts that you do not wish your personal data, including your CV, to be forwarded to any client company without your prior consent and gives an absolute assurance that this wish will always be respected. Please feel free to contact us if you have any queries or wish to withdraw or amend your consent.
Please call Diarmuid Buckley today for further information on 021- 4355432 or email: dbuckley@careerwise.ie
Jobs at CareerWise Recruitment