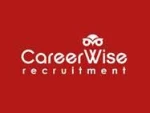 A Line Equipment Technician (Day Shift) is required by CareerWise Recruitment for our client based in Galway. The line Equipment Technician is a key function in the successful operation of the Manufacturing line. Their function is to be the SME for equipment primarily and support processes within the manufacturing area. The role requires the technician to be an ever-present support to the area, providing value add technical expertise to equipment issue resolution but also maintaining a state of operation at all time. The technician will own the downtime of equipment metric and the product yields. The technician be responsible for maintaining these metrics to target, through effective monitoring and evaluation/analysis of the process and the equipment to ensure optimal product output. Please contact Tom Devaney for more information.
THE ROLE:
* To take ownership and responsibility for the technical performance/reliability of equipment to target zero downtime in the technician's area relating to equipment fault through proactive equipment management.
* A mindset of continuous improvement is a must and always working towards this goal in a structured manner.
* Constantly evaluate equipment & process inputs/outputs to ensure optimal visual and functional product performance and take action before it impacts on uptime or yield.
* Complete PMs on time and improve when found deficient to ensure optimal equipment performance at all times.
* Identify requirements for jigs/fixtures to improve work station efficiency or yield improvement and carry through into manufacturing through the approval process with supporting data on the potential gains to be achieved.
* To ensure tooling including mandrels/ trim fixtures etc. are available to the line when required and are in optimal working order and fit for purpose.
* Ensure and maintain a sufficient Kanban & robust process for consumable equipment spares to minimize downtime.
* To support onloading of new technician hires when required.
* The technician must be fully competent in manufacturing product through all work steps and in identifying Accept and Reject samples for all steps. Understand the intended use and the impact of defects on the use of the product or efficacy.
* To continually review the manufacturing process for improper application of work methods and equipment settings.
* Communicate promptly, clearly & effectively at all times, to the Line Lead & Line Support Technician with regard to equipment & process issues with a clear plan for resolution that is data driven.
* Support for maintaining accurate up-to-date documentation for LHR's MPI's, Drawings and PM documentation.
REQUIREMENTS:
* Requires a Diploma/Degree in Engineering or equivalent (preferably Mechanical or Mechatronics or Automation Engineering)
* Industrial experience in similar field is preferred.
* Experience with Automated Equipment maintenance is required.
* Ability to troubleshoot complex machine faults through experience with Electrical and Pneumatic systems
* Demonstrated process and continuous improvement mindset
* Excellent time management, organizational, communication and interpersonal skills.
* Highly motivated with good initiative and strong work ethic.
* Ability to work independently or as part of a team
* Strong commitment to Quality, safety and GMP standards.
N.B. It is essential that you hold a valid working visa for Ireland

Please call Tom Devaney today for further information on 091-758771 or email: tdevaney@careerwise.ie

CareerWise Recruitment (In Search of Excellence)
Established in 1999, CareerWise Recruitment specialises in recruitment of management and technical professionals for the Medical Devices, Automotive, Pharmaceuticals, Life Sciences, ICT, Engineering, Food and Agri sectors.
We operate out of multiple locations in Ireland and have offices in Cork, Shannon, Galway, Mayo and Dublin.
By applying for this position, you are consenting to allow CareerWise Recruitment to process and retain your data in accordance with our Privacy Policy, contained on our website for the purposes of providing career opportunities. CareerWise Recruitment accepts that you do not wish your personal data, including your CV, to be forwarded to any client company without your prior consent and gives an absolute assurance that this wish will always be respected. Please feel free to contact us if you have any queries or wish to withdraw or amend your consent.
Jobs at CareerWise Recruitment