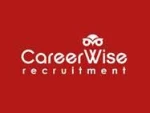 A Maintenance Supervisor is required by CareerWise Recruitment for our Co Cork based food manufacturing client. This role will report into site Engineering Manager. Please contact Diarmuid Buckley for full details.
THE ROLE:
* Own the planning and scheduling of preventative and corrective maintenance activities to ensure all are completed and documented in the CMMS system
* Act as the primary link between maintenance and operations, ensuring seamless co-ordination.
* Assist in the development, implementation and day to day operations of the site Maintenance team (currently 5 technicians)
* Co-ordinate the technicians and vendors to perform the activities to the highest standard.
* Co-ordinate planned downtimes effectively.
* Create Work Orders for Preventative Maintenance throughout the plant.
* Review incoming work requests to ensure data accuracy, and corrective maintenance is being carried out.
* Manage the Computer Maintenance Management Software maintaining all master data for the plant and spare parts
* Generate the reporting of KPI's from the CMMS system to ensure maintenance function is on target and aligned with business strategy.
* Interaction with suppliers, ensuring timely and efficient delivery of spare parts and/or planned maintenance works on site.
REQUIREMENTS :
* Trade or Technical degree qualification required
* Relevant plant Maintenance experience ;
* Experience in Process Manufacturing (food, beverage or similar) preferred.
* Ability to respond quickly and proactively to changing priorities
Please call Diarmuid Buckley today for further information on 021- 4355432 or email: dbuckley@careerwise.ie
CareerWise Recruitment (In Search of Excellence)
Established in 1999, CareerWise Recruitment specialises in recruitment of management and technical professionals for the life sciences, ICT, engineering, food and agri sectors.
We operate out of multiple locations in Ireland and have offices in Cork, Shannon, Galway, Mayo and Dublin.
By applying for this position, you are consenting to allow CareerWise Recruitment to process and retain your data in accordance with our Privacy Policy, contained on our website for the purposes of providing career opportunities. CareerWise Recruitment accepts that you do not wish your personal data, including your CV, to be forwarded to any client company without your prior consent and gives an absolute assurance that this wish will always be respected. Please feel free to contact us if you have any queries or wish to withdraw or amend your consent.
Jobs at CareerWise Recruitment