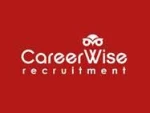 A Maintenance Technician is needed by CareerWise Recruitment for our County Limerick based granular fertiliser manufacturing client.
THE ROLE:
* Provide maintenance support in a busy, high-speed, manufacturing environment. You will be responsible for the throughput & quality of the product as well as overall maintenance and repair of the equipment and machinery.
* Work in a prompt and efficient manner to assess, diagnose, and resolve any fault which detracts from equipment performance in the areas of quality or throughput
* Identify opportunities to improve equipment performance through upgrades or improved working methods
* Ensure that Planned Maintenance activities are carried out in accordance with specific procedures and seek opportunities for improvement to PM's and their outputs
* Demonstrate the ability to prioritise workload and specific equipment where conflicting interests arise
* Work closely with Supervisor/Manager and all employees on shift as part of the manufacturing team to ensure the effective management of changing priorities
* Maintain a safe working environment, ensuring that all H & S requirements and procedures are adhered to, including the correct use of specified PPE
* Provide training as required to new hires or others within the organisation who can benefit from your knowledge and experience
* Ensure Housekeeping standards are maintained at all times, during maintenance activities

REQUIREMENTS:
* Minimum 3 years experience in Maintenance Role in Production / Process environment with (low¬ voltage) electrical, electronic, pneumatic and mechanical equipment.
* Familiar with PLC's and industrial Control Systems
* Preferably a Qualified Maintenance Technician/ Fitter/ Electrician

Please call Mike Morrissey today for further information on 021 429 7536 or email: mmorrissey@careerwise.ie
CareerWise Recruitment (In Search of Excellence)
Established in 1999, CareerWise Recruitment specialises in recruitment of management and technical professionals for the life sciences, ICT, engineering, food and agri sectors.
We operate out of multiple locations in Ireland and have offices in Cork, Shannon, Galway, Mayo and Dublin.
By applying for this position, you are consenting to allow CareerWise Recruitment to process and retain your data in accordance with our Privacy Policy, contained on our website for the purposes of providing career opportunities. CareerWise Recruitment accepts that you do not wish your personal data, including your CV, to be forwarded to any client company without your prior consent and gives an absolute assurance that this wish will always be respected. Please feel free to contact us if you have any queries or wish to withdraw or amend your consent.
Jobs at CareerWise Recruitment