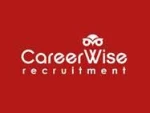 A Mechanical Design Engineer is required for our South Dublin based client - an innovator of advanced medical laboratory diagnostic equipment. Please contact Diarmuid Buckley for full details.
THE ROLE:
* Design of CE-marked, precision mechanical equipment for a laboratory environment
* Analysis of problems and associated root cause analyses.
* Ensuring that all engineering documentation created as part of tasks meet the requirements of internal
procedures & strict timelines.
* Ensure that design outputs comply with all relevant design specifications via well-presented calculations.
* Generate and perform validation / testing programmes of designs.
* Undertake continuous improvement activities
* Module/System construction and testing
* On site systems integration and commissioning at collaborator sites worldwide

REQUIREMENTS:
* Bachelor's Degree in mechanical engineering or equivalent
* Ideally 2 -3 years' experience in a relevant environment.
* Ability to design mechanical assemblies from first principles (specific emphasis is placed upon a strong understanding of Solid Mechanics, Thermal Dynamics, Materials and Vibration)
* Strong analytical and problem-solving skills
* An appreciation for how components are machined in practice
* Hands-on system design and construction experience
* Ready familiarity with 3D CAD applications e.g. SolidWorks, Creo(Pro/E), NX

Please call Diarmuid Buckley today for further information on 021- 4355432 or email: dbuckley@careerwise.ie
CareerWise Recruitment (In Search of Excellence)
Established in 1999, CareerWise Recruitment specialises in recruitment of management and technical professionals for the life sciences, ICT, engineering, food and agri sectors.
We operate out of multiple locations in Ireland and have offices in Cork, Shannon, Galway, Mayo and Dublin.
By applying for this position, you are consenting to allow CareerWise Recruitment to process and retain your data in accordance with our Privacy Policy, contained on our website for the purposes of providing career opportunities. CareerWise Recruitment accepts that you do not wish your personal data, including your CV, to be forwarded to any client company without your prior consent and gives an absolute assurance that this wish will always be respected. Please feel free to contact us if you have any queries or wish to withdraw or amend your consent.
Jobs at CareerWise Recruitment