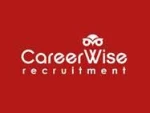 MSAT VALIDATION SPECIALIST, PROCESS VALIDATION required by CareerWise Recruitment for our multianational BioTech client in Cork, this is a fulltime on-site role on an initial 12 month contract.
The MSAT VALIDATION SPECIALIST, PROCESS VALIDATION will be responsible for: Process validation activities such as review of recipes, update product documentation and batch records, author and review protocols and reports, compile analytical and batch monitoring data, provide technical impact assessments on product impact, perform batch monitoring, coordination of the sampling plan, support to Ops during batches and assess/support/lead quality investigations.
THE ROLE:
* Process Validation
* Manufacturing 2nd Line Support of commercial products (day to day monitoring of the pre-Validation runs and Validation batches)
* GMP documentation generation (e.g. protocols / SOPs / WIs / Technical Documents, Exception/Event Investigations).
* Conduct MSAT activities in compliance with US and EU regulations, JSI procedures and EHS&S requirements.
* Develop MSAT documentation as required (e.g. strategies, plans, protocols, procedures, reports).
* Review and approve documents prepared by other MSAT colleagues.
* Execute MSAT protocols as required.
* Liaise with Manufacturing to provide support where required with routine operations / project based work
* Compile relevant documentation from contractors, suppliers, and other departments for inclusion in reports.
* Prepare reports for executed protocols for review and approval.
* Initiate and implement change control activities in accordance with site procedures.
* Track and resolve exceptions/events/deviations during MSAT activities.
* Prioritize MSAT activities in line with Manufacturing / the particular project schedule.
* Co-ordinate MSAT activities with contractors and vendors as required.
* Co-ordinate MSAT document review and approval.
* Collate and organize MSAT files for turnover to QADC.
* Attend identified training, required to fulfill the role of a MSAT Specialist.
* Participate in cross-functional teams as required.
REQUIREMENTS:
* A minimum of a Degree in Science or Engineering is required.
* At least 3 yrs experience in the Large Molecule manufacturing industry or equivalent.
* Focus on patients and customers at all times.
* Strong expertise in Bio-pharmaceutical manufacturing (Large Molecule API) processes and equipment.
* Process excellence (6sigma), lean concepts and statistical skills
* Ability to lead multi-functional team and to manage complexity and change
* Ability to interact at different levels of the organization, work under pressure and handle conflicting interests
* Ability to work independently under general direction, having a good sense of prioritization of goals and good time management
* Demonstrated knowledge and application of industry regulations including those of FDA, HPRA, EMEA and other authorities.
Please call Conor Twomey today for further information on 087-0907204 or email: ctwomey@careerwise.ie
CareerWise Recruitment (In Search of Excellence) Established in 1999, CareerWise Recruitment specialises in recruitment of management and technical professionals for the life sciences, ICT, engineering, food and agri sectors.
We operate out of multiple locations in Ireland and have offices in Cork, Shannon, Galway, Mayo and Dublin.
By applying for this position, you are consenting to allow CareerWise Recruitment to process and retain your data in accordance with our Privacy Policy, contained on our website for the purposes of providing career opportunities. CareerWise Recruitment accepts that you do not wish your personal data, including your CV, to be forwarded to any client company without your prior consent and gives an absolute assurance that this wish will always be respected. Please feel free to contact us if you have any queries or wish to withdraw or amend your consent.
Jobs at CareerWise Recruitment