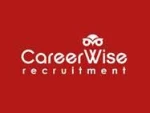 A Principal / Senior Principal Scientist - Technical Services / Manufacturing Sciences (TS/MS) Laboratory is required on a PERMANENT basis by CareerWise Recruitment for our Limerick based start-up Biopharmaceutical Client.
The TS/MS Principle/Senior Principal Scientist will provide direct technical support for the design, startup and execution of the TS/MS laboratory.
This role will provide technical expertise for the laboratory startup activities including facility design, instrument procurement and qualification in support of up- and downstream operations as well as analytical instrumentation.
This role will be that of a technical leader and mentor of other laboratory scientists and integral in defining the laboratory technical agenda. The successful applicant will have a deep technical expertise in their areas of responsibility and demonstrate strong data-driven decision-making and problem-solving capabilities. They will work to continuously improve process efficiency by implementing new technologies and process improvements in addition to investigation support.
This role will be heavily involved in incorporating the use of data analytics and process analytical technology to support the next generation bioprocessing facility in laboratory scale models to drive process development.
THE ROLE:
* Have an in-depth knowledge of the science of biotech manufacturing and associated laboratory models and analytical tests, supporting both up- and downstream processing.
* Understand molecule-specific control strategy and basis of specifications and critical quality attributes.
* Work with the network and development organizations to ensure a well-understood, robust and fit-for-purpose laboratory models are developed and transferred. This will include those specific to the NGB processing including implementation of process analytical technologies in support of multivariate analyses and process modelling.
* Expertise in laboratory scale equipment operation and trouble shooting.
* Supporting the development and mentorship of other laboratory scientists in alignment with area management
* Leading laboratory investigations in support of production operations.
* Support the design and start-up of the laboratory including equipment configuration and purchase, development of the laboratory data management strategy, establishment of laboratory protocols
* Support a laboratory startup plan in alignment with the health, safety and environmental team to ensure safe startup and operation.
* Create and review documents including laboratory SOPs, material specifications, protocols, and work instructions
* Establish partnerships to enable cross functional work with the quality control laboratory and other sites to ensure facility startup objectives are met.
* Understand basic statistical methodologies and statistically based experimental design.
* Identify process improvements and participate in implementation of Lean manufacturing initiatives
* Contribute to the authorship and review of regulatory submissions and responses to regulatory agencies
REQUIREMENTS:
* PhD degree based in biology, chemistry, biochemistry or similar discipline.
* 7-10 years' experience working in pharmaceutical laboratory and GMP manufacturing environments.
* Ability to provide technical leadership in a laboratory setting with experience in up- and downstream processing.
* These are 8-hour day roles. As a manufacturing support function, the need for occasional evening or weekend support can arise.
* Although expected to be minimal, occasional travel is possible including to other sites both in- and outside of Ireland.
Please call Aisling O'Hagan-Yil today for further information on 021- 2427410 or email: aohagan-yil@careerwise.ie
CareerWise Recruitment (In Search of Excellence)
Established in 1999, CareerWise Recruitment specialises in recruitment of management and technical professionals for the life sciences, ICT, engineering, food and agri sectors.
We operate out of multiple locations in Ireland and have offices in Cork, Shannon, Galway, Mayo and Dublin.
By applying for this position, you are consenting to allow CareerWise Recruitment to process and retain your data in accordance with our Privacy Policy, contained on our website for the purposes of providing career opportunities. CareerWise Recruitment accepts that you do not wish your personal data, including your CV, to be forwarded to any client company without your prior consent and gives an absolute assurance that this wish will always be respected. Please feel free to contact us if you have any queries or wish to withdraw or amend your consent.
Jobs at CareerWise Recruitment