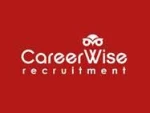 A Process Engineer is needed by CareerWise Recruitment for our East Cork based food manufacturing client. This is an opportunity to work in a highly automated production process with leading edge equipment and to drive process improvement.
THE ROLE:
Working with cross functional teams to drive root cause analysis, corrective actions and preventative measures
Provide technical support to production with new modifications/changes to equipment/ issues on the line
Provide training and guidance to production teams on new processes, procedures and equipment to ensure successful implementation and operation
Support cost reduction improvements within the business
Troubleshooting problems associated with manufacturing processes
Assist in the implementation of capital projects
REQUIREMENTS:
Level 8 degree in Engineering discipline
Proficient in MS Office
Demonstrated efficient work methods analytical and problem-solving skills and ability to handle multiple tasks
Previous Experience in regulated and or Food industry
Knowledge and experience of automated manufacturing systems
Familiarity with PLC control systems, SCADA and electrical control systems
Competency in data analysis with familiarity in OEE (Overall Equipment Effectiveness) is an advantage
Experience with process improvement tools and methodologies such as Kaizen, 5s and value stream mapping
Please call Ken Murphy today for further information on 021-4297538 or email: kmurphy@careerwise.ie CareerWise Recruitment (In Search of Excellence) N.B. It is essential that you hold a valid working visa for Ireland Established in 1999, CareerWise Recruitment specialises in recruitment of management and technical professionals for the life sciences, ICT, engineering, food and agri sectors.
We operate out of multiple locations in Ireland and have offices in Cork, Shannon, Galway, Mayo and Dublin.
By applying for this position, you are consenting to allow CareerWise Recruitment to process and retain your data in accordance with our Privacy Policy, contained on our website for the purposes of providing career opportunities. CareerWise Recruitment accepts that you do not wish your personal data, including your CV, to be forwarded to any client company without your prior consent and gives an absolute assurance that this wish will always be respected. Please feel free to contact us if you have any queries or wish to withdraw or amend your consent.
Jobs at CareerWise Recruitment