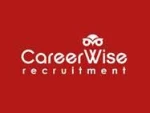 A Product Validation Engineer is required by CareerWise Recruitment for our Mayo based client for a 12-24 month contract. (Contractor Position). If you are interested in getting a position with an exciting Pharmaceutical Company then this is the position for you!!!
THE ROLE:
* Plan, schedule, execute and lead Material Qualification project assignments including evaluation, selection, validation and implementation of new and existing processes. ensuring timelines are met and deliverables achieved.
* Makes recommendations and provides solutions using Quality Engineering principles
* Identify opportunities for improving existing processes and the impact of the manufacturing processes by using tools such as FMEA, SPC, Design of Experiments etc
* Ability to write User Requirement Specifications and execute Design / Installation / Operational / Performance Qualification activities as part of project execution.
* Ability to perform risk management and translate the results into action and implementation plans to then execute.
* Apply statistical tools and risk assessment to analyze and determine solutions to problems reflecting an understanding quality and business requirements.
* Identify, develop and maintain stakeholder relationships.
* Support and adhere to personnel policies and procedures.
* Plan and prioritise their work load to ensure that agreed deadlines are met.
* Internal Contacts - Work with production managers, supervisors, engineers and production staff.
* External Contacts - Liaise with suppliers and vendors inputting to the validation of projects being handled.
* Present as a subject matter expert during regulatory inspections to demonstrate compliance of the qualification and quality programs.
REQUIREMENTS:
* Qualification in Engineering, Science or equivalent discipline.
* Quality Engineer Certification (QE) preferred
* Minimum 2 years' Validation experience in industry, preferably in a healthcare, pharmaceutical, or GMP manufacturing environment
* Possess Knowledge of GMP and regulations related to Validation and Process/Equipment Qualifications.
Please call Louise Mulligan today for further information on 0949003979 or email: lmulligan@careerwise.ie
CareerWise Recruitment (In Search of Excellence)
Established in 1999, CareerWise Recruitment specialises in recruitment of management and technical professionals for the life sciences, ICT, engineering, food and agri sectors.
We operate out of multiple locations in Ireland and have offices in Cork, Shannon, Galway, Mayo and Dublin.
By applying for this position, you are consenting to allow CareerWise Recruitment to process and retain your data in accordance with our Privacy Policy, contained on our website for the purposes of providing career opportunities. CareerWise Recruitment accepts that you do not wish your personal data, including your CV, to be forwarded to any client company without your prior consent and gives an absolute assurance that this wish will always be respected. Please feel free to contact us if you have any queries or wish to withdraw or amend your consent.
Jobs at CareerWise Recruitment