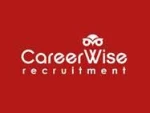 Location
Shannon, Co. Clare, Co. Clare
Production Supervisor required by CareerWise Recruitment for our multinational medical device client in Shannon, County Clare.
The Product Supervisor has overall responsibility for a Product Builder group in meeting its requirements in terms of Quality, Cost, Delivery, Supply, Safety and People.

THE ROLE:
* Supervision of production teams to ensure targets for Quality - Costs - Delivery - People are achieved.
* Ensures manufacturing-volume requirements are met, On Time in Full, within budget and with the correct schedule mix.
* Effectively manages employee performance, including coaching, counseling, developing and monitoring employee's and taking the appropriate performance management action where required.
* Facilitating open two-way communications regarding individual, team and company objectives and performance through weekly team meetings and daily interaction on the line.
* Develop Operational plans in conjunction with the Business Unit Leader to ensure alignment with overall Site and Operations functions strategy.
* Leads problem-solving initiatives and takes an active role in driving cross-functional collaboration with Manufacturing, Quality, Engineering, Maintenance & Supply Chain groups with a view to reducing waste across the business.
* Establish and support a work environment of continuous improvement that supports the Quality Policy, Quality System and the appropriate regulations for the area they support. Ensure employees are trained to do their work and their training is documented.
* Ensures compliance with all company H & S policies and is responsible for all H &S issues on the shift
* Develop a training program to achieve optimum cross training versatility and flexibility while maintaining all H & S requirements.
* Administration duties which include updating metrics, Time and Attendance system, Holiday planning etc.
REQUIREMENTS:
* Minimum of a level 7 in a Bachelor of Science / Engineering or relevant qualification.
* 3/4 years' experience in a supervisory capacity in a manufacturing environment.
* Previous experience of people-management and demonstrated ability in people motivation, organising and team building would be a distinct advantage
* Metrics and Continuous improvement experience
* Excellent communication and influencing skills with proven ability to deliver results in a cross function team based environment
* Proven experience and knowledge of process improvements with the use of lean tools
* Proven ability of leadership within a change management environment.
* Good knowledge of GMP / FDA regulatory requirements, housekeeping, health and safety.
Please call James Farrar today for further information on 0872489961 or email: jfarrar@careerwise.ie
CareerWise Recruitment (In Search of Excellence)
Established in 1999, CareerWise Recruitment specialises in recruitment of management and technical professionals for the life sciences, ICT, engineering, food and agri sectors.
We operate out of multiple locations in Ireland and have offices in Cork, Shannon, Galway, Mayo and Dublin.
By applying for this position, you are consenting to allow CareerWise Recruitment to process and retain your data in accordance with our Privacy Policy, contained on our website for the purposes of providing career opportunities. CareerWise Recruitment accepts that you do not wish your personal data, including your CV, to be forwarded to any client company without your prior consent and gives an absolute assurance that this wish will always be respected. Please feel free to contact us if you have any queries or wish to withdraw or amend your consent.
Jobs at CareerWise Recruitment