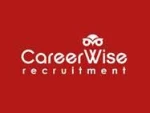 PROJECT ENGINEER required by CareerWise Recruitment for our multinational Biopharmaceutical client in Waterford, initial 12 month contract on offer.
The PROJECT ENGINEER will schedule, plan, forecast, resource and manage all activities to ensure the project schedule, cost, quality and scope adherence are maintained from conception to completion.
The assigned projects will be for a multi-million-euro portfolio.
THE ROLE:
* Deliver on Biopharmaceutical equipment project portfolio within our biopharmaceutical operations which include enzyme, monoclonal antibodies (mAbs), oral dosage, medical device, laboratories & packaging operations.
* Perform procurement, acceptance of equipment & associated infrastructure on behalf of Sanofi and report regularly on project status throughout the project lifecycle.
* Ensure compliance environmental, health and safety codes practices, approved project KPIs, performance standards and specifications are maintained.
* Liaise with external and internal customers, suppliers, and vendors to define and deliver right first-time project deployment.
* Chair and Interaction with assigned project teams to interpret their requirements and ensure approval to align project scope as requested.
* Assign responsibilities, mentor project team and maintain accurate project planning documentation as defined by the Sanofi the stage gate model for project delivery.
* Communicate effectively with weekly reports to management and senior stakeholders.
* Support to other project participants to overcome obstacles when they present themselves.
* Review engineering deliverables, initiate site change controls and associate documentation required by the project life cycle.
* Responsible for delivering performance metrics for budget, schedule, scope and quality adherence.
REQUIREMENTS:
* Degree in Mechanical, Chemical, Industrial or equivalent Engineering discipline.
* Minimum 5+ years' experience in a project management role.
* Detailed knowledge of cGMP pharmaceutical environment.
* Exemplary communication, dedication and keen focus on delivering key to success withing the role.
* Masters an advantage
Please call Conor Twomey today for further information on 087-0907204 or email: ctwomey@careerwise.ie
CareerWise Recruitment (In Search of Excellence)
Established in 1999, CareerWise Recruitment specialises in recruitment of management and technical professionals for the life sciences, ICT, engineering, food and agri sectors.
We operate out of multiple locations in Ireland and have offices in Cork, Shannon, Galway, Mayo and Dublin.
By applying for this position, you are consenting to allow CareerWise Recruitment to process and retain your data in accordance with our Privacy Policy, contained on our website for the purposes of providing career opportunities. CareerWise Recruitment accepts that you do not wish your personal data, including your CV, to be forwarded to any client company without your prior consent and gives an absolute assurance that this wish will always be respected. Please feel free to contact us if you have any queries or wish to withdraw or amend your consent.
Jobs at CareerWise Recruitment