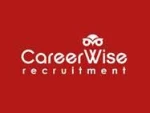 PROJECT ENGINEERS with 4+ years of regulated med device/pharma experience required by CareerWise Recruitment for our multinational medical device client in Cork, initial 12 month contracts on offer.
The PROJECT ENGINEERS will have a Mechanical background but anyone with facilities or HVAC experience would also be suitable. Will consider engineers with project execution across Mechanical/Electrical fields in a regulated industry.
THE ROLE:
Ensure quality of process and product as defined in appropriate OS and Material specifications.
Ensure GMPs and system safety.
Participate in FMEA, Control Plan, SOP and PPAP generation associated with product transfers and scale ups.
Support capital acquisition activity from specifying equipment, contract negotiation, Installation and validation.
Provide training for manufacturing team members.
Interface with Materials Science, Design and Quality Assurance departments to provide customer with a quality product in a timely manner.
Validation, Appraisal and support of coating suppliers, machining suppliers and raw material suppliers e.g. Forgings, titanium etc.
Communicate and participate in system and process troubleshooting with support team members and with external agents.
Lead and participate cross functional and cross divisional process improvement initiatives.
Provide engineering support for new Product and new process introduction, ensuring that all activities are completed and documented in accordance with Stryker New product Development Process.
Process validation for products and processes; VP, IQ, OQ, PQ and associated documentation.
Conduct Gauge R&R studies for products and new processes.
Carry out structured problem solving.
Application and development of statistical tools for use in driving continuous improvement projects.
REQUIREMENTS:
Level 8 Degree in Engineering, Science or related discipline or equivalent Technical experience.
Experience in an FDA regulated or regulated industry beneficial.
Experience in a six sigma and Lean Manufacturing environment with proven improvement results.
Ability to effectively work cross-functionally with A.O, Quality, etc.
Please call Conor Twomey today for further information on 087-0907204 or email: ctwomey@careerwise.ie CareerWise Recruitment (In Search of Excellence) Established in 1999,
CareerWise Recruitment specialises in recruitment of management and technical professionals for the life sciences, ICT, engineering, food and agri sectors.
We operate out of multiple locations in Ireland and have offices in Cork, Shannon, Galway, Mayo and Dublin.
By applying for this position, you are consenting to allow CareerWise Recruitment to process and retain your data in accordance with our Privacy Policy, contained on our website for the purposes of providing career opportunities. CareerWise Recruitment accepts that you do not wish your personal data, including your CV, to be forwarded to any client company without your prior consent and gives an absolute assurance that this wish will always be respected. Please feel free to contact us if you have any queries or wish to withdraw or amend your consent.
Jobs at CareerWise Recruitment