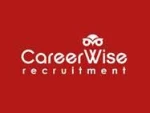 QC ANALYST required by CareerWise Recruitment to join the QC Sample Management group with our Biotechnology client at their facility in Cork, initial 12 month contract on offer.
The QC ANALYST will cover the relevant activities which would involve scheduling for the team, coordinating incoming requests, leading/supporting quality investigations and performance of general sample management activities. Ideally looking for GMP experience with a background in scheduling/coordinating.
THE ROLE:
* Scheduling workload for the Sample Management team
* Ensuring all requests from internal/external stakeholders coming through Sample
* Management are actioned in the required timeframes.
* Leading/partaking in Quality Investigations
* Attending daily/weekly meetings, working on own initiative.
* Reporting on external testing as needed
* Working on process improvements
* Use of laboratory software such as LIMS, SAP, SDMS, Trackwise, etc.
REQUIREMENTS:
* 3rd level qualification in a science related discipline.
* Knowledge of laboratory sample management is preferred.
* Minimum 2 years industry experience (GMP laboratory) is essential.
* Experience with LIMS systems is desirable.
* Strong communication and co-ordination skills
Please call Conor Twomey today for further information on 087-0907204 or email: ctwomey@careerwise.ie
CareerWise Recruitment (In Search of Excellence) Established in 1999, CareerWise Recruitment specialises in recruitment of management and technical professionals for the life sciences, ICT, engineering, food and agri sectors.
We operate out of multiple locations in Ireland and have offices in Cork, Shannon, Galway, Mayo and Dublin.
By applying for this position, you are consenting to allow CareerWise Recruitment to process and retain your data in accordance with our Privacy Policy, contained on our website for the purposes of providing career opportunities. CareerWise Recruitment accepts that you do not wish your personal data, including your CV, to be forwarded to any client company without your prior consent and gives an absolute assurance that this wish will always be respected. Please feel free to contact us if you have any queries or wish to withdraw or amend your consent.
Jobs at CareerWise Recruitment