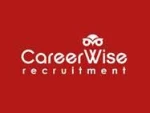 An excellent opportunity has just come available with a company residing in the Agricultural Industry, who are seeking a experienced Senior Accounts Payable.
This exciting role is a 16 month Fixed Term Contract covering maternity leave.
The successful candidate will report directly to the Financial Controller, and will be required to be primarily on site in Cork City Centre.
Please see below a bit about the role, and some requirements in order to be succesful in this process.
Key Responsbilities:
* Purchase order invoice processing - three-way match - p/o (requisition) + delivery note + invoice - ensuring all details correct - investigate any discrepancies.
* Processing admin expenses - approval and processing on ERP
* Processing employee expenses
* Review open P/O Report to plants - Quarterly - any p/o's deemed no longer valid to be cancelled.
* Set up new vendor accounts according to Group policy and maintaining controls on new/changed bank accounts.
* Month End Procedures - (Checklist) - Reconciliations and reports to check/issue and reconcile.
* Processing payments to suppliers, ensuring that payments are made within strict credit terms on a weekly basis.
* Weekly processing of bank transactions (including bank journals for bank charges / FX contracts) and bank reconciliations.
* Weekly Cash reporting, internal and external (Treasury system).
* Point of contact with banks.
* Draw down and rolling of FX contracts / deal with all FX queries and process on the ERP.
* Complete creditors reconciliations
* Management of new phones / broadband / Fuel cards / Toll tags / Lease Car Costs / stationary / printers and point of contact with suppliers.
* Ad Hoc duties
Key Skills and Experience:
* Accounting Technician qualification or studying for it
* Proven accounts payable experience in a busy accounts payable office
* Experience: Understanding and processing of journals on an ERP system is very important
* Minimum of 5-10 years' experience in a similar role.

Please call Conor Kingston today for further information on 021-242 7224 or email: Ckingston@careerwise.ie
CareerWise Recruitment (In Search of Excellence)
Established in 1999, CareerWise Recruitment specializes in recruitment of management and technical professionals for the life sciences, ICT, engineering, food and Agri sectors.
We operate out of multiple locations in Ireland and have offices in Cork, Shannon, Galway, Mayo and Dublin.
By applying for this position, you are consenting to allow CareerWise Recruitment to process and retain your data in accordance with our Privacy Policy, contained on our website for the purposes of providing career opportunities. CareerWise Recruitment accepts that you do not wish your personal data, including your CV, to be forwarded to any client company without your prior consent and gives an absolute assurance that this wish will always be respected. Please feel free to contact us if you have any queries or wish to withdraw or amend your consent
Jobs at CareerWise Recruitment