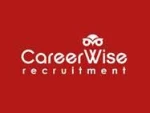 Senior HR Generalist required by CareerWise Recruitment by our client based in the Mid West. This is a fantastic opportunity to join a growing team.
The goal is to ensure the HR department's operations run smoothly and effectively to deliver maximum value to the organisation, demonstrating business acumen at all times. This role pertains to all HR matters across company in Ireland, it's functions and team members at all levels of the organisation, as well as controlling the HR policies, processes, and programmes.
THE ROLE:
* Providing business strategies that drive key business results.
*Maintain a broad base knowledge of the organisation and its operations.
*Develop and own the Training and Development initiatives.
* Manage performance management and appraisal processes across the organisation.
* Deal with any HR related queries from the Leadership Team & Managers.
* Ensure compliance with labour regulations at all times.
* Manage the end-to-end talent acquisition and recruitment process in line with business requirements.
* Oversee onboarding of new employees.
REQUIREMENTS:
Bachelor's (Hons) degree in HRM, Business or related fields required.
OR Advanced level CIPD qualification.
Membership of a professional body would be an advantage.
5+ years HRM experience working with multiple stakeholders at different levels of an organisation is preferred.
In-depth knowledge of employment-related laws and regulations including but not limited to the Working Time Act, Employment Law and Equality legislation.
Please call Joe Robbins today for further information on 061-364490 or email: jrobbins@careerwise.ie
CareerWise Recruitment (In Search of Excellence)
Established in 1999, CareerWise Recruitment specialises in recruitment of management and technical professionals for the life sciences, ICT, engineering, food and agri sectors.
We operate out of multiple locations in Ireland and have offices in Cork, Shannon, Galway, Mayo and Dublin.
By applying for this position, you are consenting to allow CareerWise Recruitment to process and retain your data in accordance with our Privacy Policy, contained on our website for the purposes of providing career opportunities. CareerWise Recruitment accepts that you do not wish your personal data, including your CV, to be forwarded to any client company without your prior consent and gives an absolute assurance that this wish will always be respected. Please feel free to contact us if you have any queries or wish to withdraw or amend your consent.
Jobs at CareerWise Recruitment