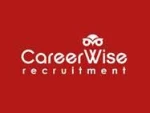 A Senior Mechanical Design Engineer for our Global Automation Team is required by CareerWise Recruitment for our client based in Galway. The Senior Mechanical Design Engineer will be responsible for developing, designing, deploying, and supporting automated systems with a focus on automation safety, process control and built-in quality and cost-effective system solutions to drive productivity across our global manufacturing footprint. In addition, the Senior Mechanical Design Engineer will be responsible for collaborating with peers locally and globally to drive and enforce automation standards. Please contact Tom Devaney for more information.
THE ROLE:
* Part of the Global Automation Team, lead and build turnkey automated systems, utilising our onsite Automation Centre to prove out concepts for project execution.
* Define Global standards for Automation deployment within the Company through documented procedures.
* Design and deploy automated solutions suitable for a production environment through 3D modelling and 2D CAD to assist with cell design all the way through agreed proposal with full component Bill of Materials identified.
* Identify and implement automated systems to improve the automation rate and productivity across all global plants by working collaboratively with local plant manufacturing engineering.
* Provide technical direction in the installation and commissioning of new equipment and processes.
* Produce tolerance and dimensioned manufacturing drawing and system layouts complete with Controls Engineering input for safety design.
* Lead and support the 3D printing systems and Additive Manufacturing for concept gripper tooling trials post model generation to complete DOE through to final design using a DFAM process.
* Design bespoke individual components within the cell design for Robot Grippers etc… with a fully qualified Design Verification Test and Report
Manage and produce procurement contract specifications for suppliers and contractors to quote and work from.
* Develop innovative solutions for automation problems and show problem solving abilities by collaborating with our internal customers to evaluate technical challenges to develop solutions to ensure we have a high percentile record in automation deployment success.
* Monitor deployed systems, participate in problem-solving teams as required and update system solutions and standards to ensure optimal performance.
* Develop training material and train manufacturing employees as necessary on the use and maintenance of new equipment and processes.
* Ensure compliance with and maintenance of SOP's and technical documentation.
* Communicate clearly with the project team, demonstrate conflict resolution skills, and collaborate with multiple internal and external partners.
Coach, mentor, and develop talent.
REQUIREMENTS:
* Over 10 years of Automation experience with a proven track record of success
* Degree Level qualification or equivalent in Mechanical engineering, or similar, Master's Degree is preferred.
* CAD and 3D modelling skills using Creo, Solidworks or similar
* Experience with Factory/Plant Automation, and Industrial Robots
* Deep knowledge of automation applications with successful development and deployment experience
* Have a proven track record in driving continuous improvement and a passion for new technologies in automation
* 3D printing experience and knowledge to DFAM
* Project management experience, successfully managing time, resources and stakeholders to ensure work is completed efficiently.
* Ensure effective and efficient completion of projects by planning and implementing courses of action with other functions and key stakeholders.
* Willing to travel within Europe and globally, as required.
* Ability to work in a diverse, global organization.
* Good communication skills and the demonstrated ability to build effective relationships with internal organization and external vendors.
* Knowledge of safety procedures and guidelines
* Skilled in Microsoft Office applications
* Operational experience using CNC machining centres desired but not essential
N.B. It is essential that you hold a valid working visa for Ireland
Please call Tom Devaney today for further information on 091-758771 or email: tdevaney@careerwise.ie
CareerWise Recruitment (In Search of Excellence)
Established in 1999, CareerWise Recruitment specialises in recruitment of management and technical professionals for the Medical Devices, Pharmaceuticals, Life Sciences, ICT, Engineering, Food and Agri sectors.
We operate out of multiple locations in Ireland and have offices in Cork, Shannon, Galway, Mayo and Dublin.
By applying for this position, you are consenting to allow CareerWise Recruitment to process and retain your data in accordance with our Privacy Policy, contained on our website for the purposes of providing career opportunities. CareerWise Recruitment accepts that you do not wish your personal data, including your CV, to be forwarded to any client company without your prior consent and gives an absolute assurance that this wish will always be respected. Please feel free to contact us if you have any queries or wish to withdraw or amend your consent.
Jobs at CareerWise Recruitment