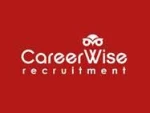 A Senior Quality Engineer is required by Careerwise recruitment to work with our Limerick based medical device manufacturing client.
THE ROLE:
Specification development, CTQ mapping, test method development and validation, process validations and implementation of CCP within the process, using error proofing, process monitoring, SPC.
Complaint handling, NC management, Risk and Impact assessment, Root cause investigation and solution development and verification, product test and release planning, change management and audit, critical thinking and technical writing
Quality lead on multi/cross functional project teams to achieve milestones and results.
Represents company in Customer interactions relating to product, process and system quality elements in a professional, constructive, and commercially aware manner.
Ensures that customer product requirements are defined and implemented within the site QMS
Proactively engage in new product development to ensure a smooth transition from development to production.
Drives continuous improvement across the board and takes initiatives to make things better every day.
Owns and drives the Safety/Quality/Service/Cost Metric with VS Leader team.
REQUIREMENTS:
Degree in a Science, engineering/ quality related discipline
8+ years Quality technical experience in a similar environment
Technical report writing skill
Understanding of Lean Principles, LSS Green Belt certified desirable
Ability to drive projects to completion
Guided by the disciplines of due diligence and compliance in all aspects of work.
Working knowledge of EN ISO 13485, FDA QSR 21 CFR Part 820 and principles of GMP in the Medical Device Industry.
N.B. It is essential that you hold a valid working visa for Ireland Please call Michael O'Connor today for further information on 091-452410 or email moconnor@careerwise.ie
CareerWise Recruitment (In Search of Excellence) Established in 1999, CareerWise Recruitment specialises in recruitment of management and technical professionals for the life sciences, ICT, engineering, food and agri sectors.
We operate out of multiple locations in Ireland and have offices in Cork, Shannon, Galway, Mayo and Dublin.
By applying for this position, you are consenting to allow CareerWise Recruitment to process and retain your data in accordance with our Privacy Policy, contained on our website for the purposes of providing career opportunities. CareerWise Recruitment accepts that you do not wish your personal data, including your CV, to be forwarded to any client company without your prior consent and gives an absolute assurance that this wish will always be respected. Please feel free to contact us if you have any queries or wish to withdraw or amend your consent.
Jobs at CareerWise Recruitment