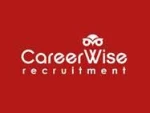 Senior Quality Engineer (Aviation) - required by CareerWise Recruitment for our client based in Shannon, Co Clare
THE ROLE:
* Maintain regulatory compliance, monitor product reliability statistics and lead root cause analysis investigations and corrective actions for all customer returns
* Implement, monitor and operate safety management and quality compliance systems.
* Supervise, direct and lead quality team to ensure quality procedures are effectively implemented.
* Implement the internal and external audits.
* Provide feedback from internal and external audits and seek corrective action to address non-compliance and follow up and ensure closure.
REQUIREMENTS:
* Licensed Aircraft engineer or a degree majoring in Quality
* 5+ years aviation experience in electrical component overhaul on aircraft maintenance or 5 years' experience in quality with a minimum of 1 years' experience in quality management
* Well versed in National Aviation Authority Regulations for EU, CAA UK, China and FAA, including EASA Design organisation requirements.
* Commitment, drive and proactive in approach.

Please call Joe Robbins today for further information on 061 364990 or email: jrobbins@careerwise.ie
CareerWise Recruitment (In Search of Excellence)
Established in 1999, CareerWise Recruitment specialises in recruitment of management and technical professionals for the life sciences, ICT, engineering, food and agri sectors.
We operate out of multiple locations in Ireland and have offices in Cork, Shannon, Galway, Mayo and Dublin.
By applying for this position, you are consenting to allow CareerWise Recruitment to process and retain your data in accordance with our Privacy Policy, contained on our website for the purposes of providing career opportunities. CareerWise Recruitment accepts that you do not wish your personal data, including your CV, to be forwarded to any client company without your prior consent and gives an absolute assurance that this wish will always be respected.
Jobs at CareerWise Recruitment