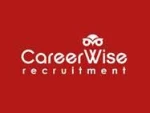 A Supply Chain Customer Service Associate is required on an initial 12 Month basis by CareerWise Recruitment for our Cork based Biopharmaceutical Client.
This position is responsible for managing the customer relationship, including the customer service and distribution activities for suppliers, customers, co-marketing partners, intercompany toll manufacturing partners and Client External Manufacturing organisations such as DPEM, EMSJ, API EM based in Europe and Asia.

THE ROLE:
Customer/Supplier Relationship

* Build and maintain relationship with customers and suppliers, whether internal or external
* Liaise with local Affiliates, External Manufacturing Organisations, contract manufacturing sites, Internal manufacturing sites and internal Supply Chain contacts
* Manage correspondence with customers/suppliers
* Ensure efficient information flow on orders, orders confirmation, shipping details and invoicing

Order management and logistics

* Receive orders and ensure timely order processing and fulfilment
* Co-ordinate logistics with contract manufacturing and toller plant sites and ship the goods as per specific country requirements
* Ensure timely invoicing to customers
* Ensure working procedures for customers are in place and up-to-date
* Maintain proper order files with defined relevant information
* Maintain customer contracts
* Has ownership of LOPs and can have ownership of MRDs, and/or supply agreements
* Performs regular inventory reconciliations
* Manage shopping carts and service POs

Replenishment

* Maintain the sales forecasting process and manage replenishment alerts in APO
* Follow-up on forecasts, demands and actions to be taken to maintain an accurate replenishment plan between end customer and plant sites
* Communicate and provide support under supply interruption (returns, recalls, allocation)

Internal Control & Reporting

* Comply with internal/external controls and policies, GMP/GDP regulations, OSSCE and HSE policies and procedures
* Perform monthly contract manufacturing stock reconciliation and participate in annual physical stock counts at contract manufacturers

Credit Management

* Ensure that shipments are made under approved terms and credit limits

Other

* Identifies and may be involved in process improvement projects which improve customer service levels, improve product flows, minimise supply chain costs and improve asset management
* Develop and maintain excellent cross-company, cross-functional and multi-geographical relationships with key internal and external stakeholders
* Assistance on other projects as required

REQUIREMENTS:
* A third level degree qualification
* Procurement/Supply Chain/Logistics qualifications such as IIPMM, IPICS, APICS, again with relevant experience as per outlined will be an advantage
* Supply Chain, Customer Service, Logistics, Compliance or Operational experience
* Fluent in English language. Foreign languages may be an advantage.
* Good computer-based skills, particularly SAP or similar application and MS Office applications, especially MS Excel
* Pharma contract manufacturing and/or toll manufacturing experience
* Background in GMP/GDP compliance environment will be an advantage.
* Experience in a multi-national environment will be an advantage.
Please call Aisling O'Hagan-Yil today for further information on 021- 2427410 or email: aohagan-yil@careerwise.ie
CareerWise Recruitment (In Search of Excellence)
Established in 1999, CareerWise Recruitment specialises in recruitment of management and technical professionals for the life sciences, ICT, engineering, food and agri sectors.
We operate out of multiple locations in Ireland and have offices in Cork, Shannon, Galway, Mayo and Dublin.
By applying for this position, you are consenting to allow CareerWise Recruitment to process and retain your data in accordance with our Privacy Policy, contained on our website for the purposes of providing career opportunities. CareerWise Recruitment accepts that you do not wish your personal data, including your CV, to be forwarded to any client company without your prior consent and gives an absolute assurance that this wish will always be respected. Please feel free to contact us if you have any queries or wish to withdraw or amend your consent.
Jobs at CareerWise Recruitment