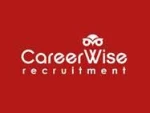 My client, a reputable provider of Engineering and Construction services, is looking to recruit a Systems Accountant on a permanent basis in Limerick.
Responsibilities:
* Assist in upgrading and maintaining the ERP software
* Provide Senior Management with accurate Financial date
* Establish internal guidelines around the use of the ERP systems
* Build Relationships with key external stakeholders
* Ensure Adherence to Accounting standards, compliance, policies and procedures, and checks for treasury approval
* Provide training to end-users of the Accounting systems to ensure efficient use

Requirements:
* Qualified Accountant (ACCA, ACA, CPA or CIMA)
* SAP Experience essential
* The ability to work closely with Senior Management
* Strong Financial analytical and problem-solving skills
* Excellent communication and reporting skills
* The ability to meet strict deadlines in a timely and efficient manner
Please call Ray Brennan today for further information on 021-242 7111 or email: rbrennan@careerwise.ie
CareerWise Recruitment (In Search of Excellence)
Established in 1999, CareerWise Recruitment specializes in recruitment of management and technical professionals for the life sciences, ICT, engineering, food and Agri sectors.
We operate out of multiple locations in Ireland and have offices in Cork, Shannon, Galway, Mayo and Dublin.
By applying for this position, you are consenting to allow CareerWise Recruitment to process and retain your data in accordance with our Privacy Policy, contained on our website for the purposes of providing career opportunities. CareerWise Recruitment accepts that you do not wish your personal data, including your CV, to be forwarded to any client company without your prior consent and gives an absolute assurance that this wish will always be respected. Please feel free to contact us if you have any queries or wish to withdraw or amend your consent
Jobs at CareerWise Recruitment