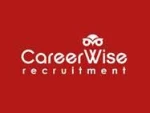 A Technical Customer Service Specialist is required by Careerwise recruitment to work with our Limerick based medical device manufacturing client.
THE ROLE:
Co-ordinate and maintain the sales order processing function - orders, acknowledgements, invoicing, credits etc.
Act as the contact point between Customers/Sales Team and Operations, Quality and Technical, to ensure accurate and up to date information is available to the customer/plant at all times
Liaising with Manufacturing to ensure committed delivery dates are achieved
Dealing with queries from Customers or Sales Team in a timely manner
Maintaining the Contract Review process for New Products/Customers
Provide support to Sales Team with timely responses to enquiries
Be familiar with Products and Processes to facilitate swift responses to customer enquiries.
REQUIREMENTS:
Third level Diploma / Degree in business or technical field
Previous experience in a Customer Services role within a manufacturing/Technical environment.
Strong communication and interpersonal skills with an ability to influence in a positive manner.
Technically competent with an ability to understand customer needs in relation to technical products.
N.B. It is essential that you hold a valid working visa for Ireland Please call Michael O'Connor today for further information on 091-452410 or email moconnor@careerwise.ie
CareerWise Recruitment (In Search of Excellence) Established in 1999, CareerWise Recruitment specialises in recruitment of management and technical professionals for the life sciences, ICT, engineering, food and agri sectors.
We operate out of multiple locations in Ireland and have offices in Cork, Shannon, Galway, Mayo and Dublin.
By applying for this position, you are consenting to allow CareerWise Recruitment to process and retain your data in accordance with our Privacy Policy, contained on our website for the purposes of providing career opportunities. CareerWise Recruitment accepts that you do not wish your personal data, including your CV, to be forwarded to any client company without your prior consent and gives an absolute assurance that this wish will always be respected. Please feel free to contact us if you have any queries or wish to withdraw or amend your consent.
Jobs at CareerWise Recruitment