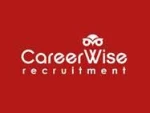 Location
Shannon, Co. Clare, Co. Clare
Technical Services Engineer required by CareerWise Recruitment for our multinational Aerospace client in Shannon, County Clare. Permanet role.
THE ROLE:
* Reviewing an aircraft engine's operation, performance and historical paperwork to determine its maintenance requirements.
* Following up on open engine documentation issues as necessary and closing out on any errors and omissions.
* Liaising with multiple teams within the organisation to review, cleanse and accept the engine documentation.
* Communicating with aircraft operators (lessee) and customers (lessor) to ensure smooth engine lease transitions.
* Assessing and evaluating the technical engine condition and deriving necessary maintenance actions (workscope).
* Liaising with all stakeholders to confirm that engine maintenance has been correctly accomplished.
* Generating engine outgoing documentation for the next operator, such as Remaining Life information, Airworthiness Limitations, Service Bulletin Status.
* Maintaining and analyzing engine database (primary IT system to process data) information.
* Developing and designing database upgrades to improve process quality.
* Reviewing, analyzing and summarizing engine paperwork with a view to assisting in the valuation of aircraft engines for purchase, sale, lease in or lease out in the open market.
* Consulting and advising on technical standards, minimum build configuration for the entire engine fleet.
* Creating reports on technical fleet status.
* Assisting other engineering and technical records teams in the Technical Services Provision team as dictated by customer demands.
REQUIREMENTS:
* Excellent MS© Office skills as the work is largely IT based.
* Experience with MS Excel and MS Outlook.
* Degree / Master's degree in an engineering related discipline or equivalent.
* Spatial thinking and experience with technical drawings would be an advantage.
* Aircraft and/or aircraft engine knowledge would be an advantage.
Please call James Farrar today for further information on 0872489961 or email: jfarrar@careerwise.ie
CareerWise Recruitment (In Search of Excellence)
Established in 1999, CareerWise Recruitment specialises in recruitment of management and technical professionals for the life sciences, ICT, engineering, food and agri sectors.
We operate out of multiple locations in Ireland and have offices in Cork, Shannon, Galway, Mayo and Dublin.
By applying for this position, you are consenting to allow CareerWise Recruitment to process and retain your data in accordance with our Privacy Policy, contained on our website for the purposes of providing career opportunities. CareerWise Recruitment accepts that you do not wish your personal data, including your CV, to be forwarded to any client company without your prior consent and gives an absolute assurance that this wish will always be respected. Please feel free to contact us if you have any queries or wish to withdraw or amend your consent.
Jobs at CareerWise Recruitment