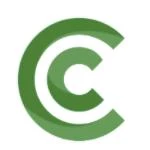 CCI Executive Search
Director of Development – Marie Keating Foundation
Director of Development – Marie Keating Foundation
Closing Date: 3 pm on Friday 8th December
Location: Millbank Business Park, 9 Lower Lucan Rd / Hybrid working – with flexibility to work from home 3 days per week
Salary: €73,000 - €78,000
Employment Type: Full-time, permanent
About the Marie Keating Foundation
The Marie Keating Foundation is one of the leading voices in Ireland for cancer prevention, early detection, education, and support. It has been 25 years since the establishment of the Foundation by the Keating family, following their mother Marie's death from breast cancer in 1998. They promised to provide the people of Ireland with vital information, advice and support on the signs and symptoms of cancer and help to prevent cancer or detect it at its earliest stages. The Foundation is committed to being there for people diagnosed with cancer, and for their families, at every step of this cancer journey, and their services reflect that.
The Marie Keating Foundation is driven by their values of family, inclusivity and excellence, their work is underpinned by integrity, honesty, and transparency. The Foundation has expanded its services, reach and impact and now offers awareness, support and survivorship services to men and women impacted by any of the common cancers anywhere in Ireland. Their nurses are embedded in the community and are there, at every step, focussing on the organisation's mission of 'making cancer less frightening by enlightening.'
The Role
After a sustained period of growth over the last ten years, the Foundation is keen to build on the positive momentum achieved. The Marie Keating Foundation is looking for a dynamic, ambitious leader to join its senior management team, helping to achieve its vision of creating 'a future free from the fear of cancer.' This role represents a great opportunity for an experienced fundraising professional to be part of a growing and developing team within a caring, kind, tightly-knit charity. If you have a strong track record of managing fundraising growth and are keen to put your stamp on the fundraising strategy and team and support the values of the Marie Keating Foundation, this could be the role for you!
Achieving a more sustainable funding model will fund and grow key services and will enable the organisation to support more people in the future. The Director of Development will lead a small and dedicated team of fundraisers to provide the necessary vision, leadership, and fundraising skills which will enable the organisation to achieve substantial growth and development in its fundraising and organisational development. This position requires at least five years' experience with a demonstrable track record of developing and implementing strategic goals.
If you are a strategic, experienced, and driven fundraising professional, with experience managing and motivating people, this could be the role for you!
How To Apply
The recruitment campaign for the role of Director of Development is being managed exclusively on behalf of the Marie Keating Foundation by CCI Executive Search, a non-profit specialist recruitment consultancy.
Please email recruitment@cciexecutivesearch.ie for the full candidate information pack and application details for this role. Please use Marie Keating Foundation – Director of Development as the subject of your email.
Closing Date: 3 pm on Friday 8th December