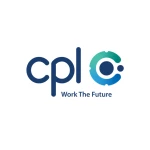 Description
The Application Support Engineer is responsible for operational support, maintenance, monitoring, implementation, documentation and configuration of new and existing systems. These systems include but are not limited to I.T. & Network Management Systems, Operational Support Systems, Business Support Systems. The individual will provide Level 2 Desktop Support to end-users and participate in an On-Call rota. The individual will contribute their I.T. expertise to projects across the business.
Key Responsibilities:
· The Application Support Engineer is responsible for maintenance, build, deployment and development of Operational Support Systems, Business Support Systems and Network Management Systems.
· Maintenance and administration of Office 365, AWS, Azure and other cloud environments.
· Level 2 Desktop Support, providing end-user computing support for client applications and systems.
· Participation in support structure, answering incoming support tickets from internal and external users.
· Provide out-of-hours support to users by participating in an On-Call rota.
· Maintenance and upkeep of assets, licenses, contracts and security records.
· Interface with contractors, vendors and other third-parties and contribute to project work.
· Maintenance, build and deployment of desktops, laptops and virtual servers for company
· Responsible for purchasing of equipment and assets.
· Support the various corporate and office networks (LAN, WAN, WLAN, firewall)
· Create System, support and user documentation, including training materials, and maintain such documentation as business needs evolve.
· Assist the IT Team Lead, Head of IT, PMO and other stakeholders with ad hoc IT projects
Key Skills / Qualifications:
This challenging role requires a hands-on candidate with excellent customer focus. They will be responsible for support and maintenance tasks, service delivery and solving problems in a fast-moving and varied technical environment.
A self-starter and motivated individual - the ideal candidate will have:
· Strong working knowledge of Office 365, Windows (client and server), Linux, Active Directory, Intune.
· Excellent troubleshooting, problem-solving and organizational skills
· Previous experience in the Telecommunications industry advantageous.
· Knowledge of one or more scripting languages (Python, Perl, Ruby etc.)
· Database administration experience (MySQL, MSSQL, Oracle, Aurora etc.)
· Knowledge of networking concepts, applications and protocols.
· Experience interacting with APIs, CI/CD tools and development processes.
· Full driving license advantageous (Occasional travel to sites may be required)
· Certification and experience administering cloud infrastructure and SaaS services such Azure, AWS, GCP etc
· Experience managing networks (Switching, Routing, VPN etc.)
· Understanding of IT Security concepts and tools (anti-virus, endpoint management, MDM, network access control, backups and disaster recovery)
· Previous experience with unix/linux
#LI-DB3