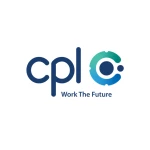 Client Order Management Specialist
Our client, an industry leader in the medical devices industry, based in Limerick, are looking to recruit an experienced Client Order Management Specialist to join their expanding team.
This is an outstanding opportunity for an experienced Client Order Management Specialist to join one of the best employers in this region & to further develop their career in a very sought after industry sector, so if you're interested, please apply!
The Role:
The Client Order Management Specialist will act as the voice of the customer and will ensure delivery of an excellent service to valued customers and be technically competent with an ability to understand customer needs in relation to Medical Products.
The ideal candidate will understand the key drivers impacting the business, implement strategic business plans based on key business drivers and manage performance proactively to ensure that business plans are achieved.
Key responsibilities will include (but are not limited) to the following:
Co-ordinate and maintain the sales order processing function – orders, acknowledgements, invoicing, credits etc.
Act as the contact point between Customers/Sales Team and Operations, Quality and Technical, to ensure accurate and up to date information is available to the customer/plant at all times
Liaising with Manufacturing to ensure committed delivery dates are achieved
Dealing with queries from Customers or Sales Team in a timely manner
Maintaining the Contract Review process for New Products/Customers
Provide support to Sales Team with timely responses to enquiries
Be familiar with Products and Processes to facilitate swift responses to customer enquiries.
Participate in meetings, conference calls, Customer/Notified Body audits as required
Provision of customer forecast information to support planning activities
Maintain accurate and organised customer files for all orders, contract reviews etc.
Timely preparation of weekly/monthly reports
Ensure full compliance with regulatory requirements.
Ensure Quality and EHS policies and procedures are always adhered to.
Skills & Experience that we need:
· Third level Diploma / Degree in business or technical field
· Ability to read and interpret drawings (essential)
· Applicants should have a working knowledge of MS Office.
· Previous experience in a Customer Services role within a manufacturing/Technical environment.
· Strong communication and interpersonal skills with an ability to influence in a positive manner
· Applicants must be willing to work on his/her own initiative and be responsive to the needs of the customer.
· Ability to work in a fluid, demanding and fast paced environment.
· Ability to lead meetings and to work in a cross functional team
· High levels of emotional intelligence with excellent interpersonal skills
· Planning and Organisation skills – Project and programme oversight, sponsorship, and management
· Ability to drive projects to completion
· Candidates with a medical device or manufacturing background would have a distinct advantage.
The Offer:
This is a permanent full-time position, with the salary range depending on candidates experience but is expected to be approx. €40K - €50K per annum, with benefits package.
Hours of work are fully onsite in Limerick - Monday to Friday.
How to Apply:
If you are interested in applying, or want to know more about this role please contact,
Orlaigh FitzGerald-Quinn in Cpl Limerick on 085 801 7135 or email your CV to orlaigh.quinn@cpl.ie.
For a full list of our open jobs, please have a look at cpl.com.
#CplLimerickOfficeSupport
Benefits
Permanent Health Insurance