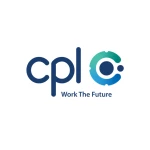 CPL are looking to hire a number of customer support agents to work Hybrid, one week on site & one week from home once you have successfully passed training.
The successful candidate will have the ability to resolve a variety of customer services queries.
Reporting to the Department Manager, the Customer Service Representative is a customer facing role. We aim to provide an excellent service to our customers through first line support resulting in a high first contact fix percentage on all calls. The successful candidate will have the ability to resolve a variety of calls including but not limited to after sales, accounts/ billing queries, upgrades and general queries.
Specific Tasks/ Duties:
• Provide customer support to customers over the phone & via Messaging modes.
• Provides fast and reliable answer rates for our customers.
• Maximise first contact fix on each customer interaction.
• Support business growth by generating sales leads.
• Working with the Real Time team and Business Change to highlight potential events/issues within the day.
• Provides customer focus through customer service expertise to other groups to assist in the resolution of queries/complaints.
• Continuously updates skills & knowledge by completing classroom training & E-Learning courses as required.
• Participates in relevant programs to identify call drivers/trends to reduce un-necessary calls.
The Person
• Exemplary performance record required.
• Call centre experience is desirable.
• Professional demeanour with excellent verbal & written communication skills.
• Evidence of customer focus, ownership and commercial understanding.
• Can demonstrate problem solving and analytical skills.
• Experience of telecoms industry would be advantageous.
• Good typing skills and working knowledge of Microsoft office programs.
• Can work independently
• Flexible in relation to duties and rosters.
Requirements to work from home:
o Must have minimum 5mb Broadband in their home.
• Tethering from Mobile will not meet requirement.
o Must be within an easy commute to Limerick Office (30mins to 1hr)
o Must have an reasonable level of Computer Literacy.
o Previous experience using Microsoft Office and Billing systems.
o Good working knowledge of basic laptop/desktop setup. (WFH requires the user to be comfortable working with IT remotely to resolve issues affecting their equipment.
For further information please email your details to Sarah Jeanne at sarah.kelly@cpl.ie or call 061 208649
Benefits
Permanent Health Insurance