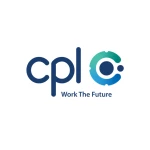 Digital Marketing Executive
Our client, a high profile & major employer in the Co. Clare region are now, due to an internal promotion, looking to recruit an experienced Digital Marketing Executive to join their marketing team.
This is a fantastic opportunity for an ambitious & suitably qualified marketing professional to further develop their career in a dynamic industry sector with strong further growth prospects, so if you're interested, please apply!
The Job:
As a key part of the marketing team & reporting directly to the Director of Sales & Marketing, you will play a pivotal part in ensuring the ongoing success of digital marketing campaigns as well as designing & delivering on new marketing initiatives & projects across their target markets, both locally & globally.
This will include duties such as defining digital marketing strategies & rolling out bespoke campaigns, enhancing brand awareness, ensuring connectivity between online & offline marketing activities, tracking/reporting on web analytics, leading social media & web programmes, creating media & event schedules, creating engaging content, analysing market trends & preparing in-depth project reports for leadership teams.
Your Skills & Experience that we need:
3rd level degree qualified ideally in marketing, business studies or a related discipline.
2-3+ years' relevant experience ideally gained in a digital marketing focused role.
Fully proficient with analytics tools & utilising social & creative media
Excellent interpersonal skills & ability to take the initiative.
Proven ability to self-manage, plan strategy & deliver on projects.
The Offer:
The is a full time/permanent position with base salary, depending on experience/qualifications but expected to range approx. 38-43k.
This role will be fully office based in Co. Clare but with some potential flexibility for hybrid once through the probation period.
How to Apply:
If you're interested in applying or want to know more about this job 1st, contact Thomas Hogan in CPL Limerick in complete confidence on 0860279756 / 061221701 or email your Cv to thomas.hogan@cpl.ie
For a full list of open jobs, have a look at www.cpl.ie