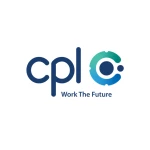 Mobility is changing all over the world. Passenger cars and light commercial vehicles will continue to play a central role in mobility of the future. Our client is driving progress in this segment with innovative ideas and advanced technology for greater safety, efficiency, sustainability, and driving pleasure.
Job Description
Our client's Automotive Electronics team is seeking an experienced and versatile Embedded Software Engineer to join our Radar design group in Limerick - Ireland. Come be part of this global team of world-class engineers and work in a dynamic environment on state-of-the-art real-time embedded software technology for thier 77GHz Radar-on-Chip. Here you will participate in the innovation of products and solutions for the future generation of transportation.
As a critical member of the team, you will participate and add value in all phase of product maintenance and support, actively participating in feasibility, requirement, architecture, design, implementation, integration and verifications. You will be positioned within a multi-site development team and will be working closely with system, analog and digital verification to deliver embedded software as part of the RFIC Radar Products.
As well as strong technical competency, you will have the excellent entrepreneurial, leadership and interpersonal skills required including:
Results orientated; with a desire to exceed targets
Leadership; of both self and others
Proactive and self-motivated
Able to build high quality and lasting relationships with all stakeholders
Good interpersonal and communication skills
Project, quality and strategic management
Able to use and maintain learning strategies for personal and professional growth.
Qualifications
Essential Skills:
· Strong C/C++ programming skills
· Experience with embedded platforms and embedded software
· Experience with embedded real-time OS
· Hands on experience (integrating, building, debugging…)
· Experience with SCM tools (GIT)
· Strong analytical and problem-solving abilities
· Strong communication skills as they will be developing requirements and design documents
Preferred Skills:
· Knowledge of a scripting language (Python, Matlab)
· Knowledge of Radar/RF systems
· Knowledge of digital signal processing (DSP) and algorithm development experience. (Digital PLLs, Digital Filters, Array Processing, Beamforming etc)
Additional Information
On offer is a competitive salary and pension contributions. With a great package of benefits including annual bonus, private health insurance, life assurance and other discounted benefits. We will also provide many opportunities for personal and professional development.
#LI-DB3
Benefits
Permanent Health Insurance