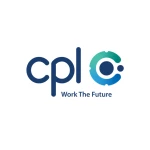 ** Field Service Engineer covering the Munster area***
- Provide a complete level of service to our customers on-site to include, commissioning, fault-finding, servicing, maintaining, repairing, calibrating and validating all Equipment and Applications within our Business Portfolio.
- Maintain all records and appropriate paperwork with regard to client installations and work carried out. Create Service Reports for customer signature and complete all Company required paperwork on time.
- Carry and maintain an up-to-date stock of spare parts and consumables in the Company vehicle and maintain this stock and equipment in good order.
- Adhere to safety and health regulations and obligations, together with all Company Policies and Procedures with particular reference to ISO Quality Procedures, e.g. Work Instructions and Method Statements incorporating Risk Assessments.
- Participate in the On-Call Engineer Rota.
Skills:
2-3 years' experience in Electrical and Mechanical Experience working as a Field Service Engineer. Have excellent communication skills Health & Safety Have experience or willingness to writing reports.
Benefits:
Company Vehicle, Share Scheme, Health Insurance, Pension Scheme, Daily meal allowance, Commission Scheme, Overtime
** You must have the right to work in Ireland for these roles **
If you have the above skills & experience and you are looking for the next step in your career, please contact sean.fahy@cpl.ie
#LI-SF6
Benefits
Permanent Health Insurance