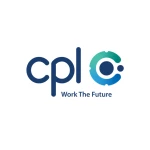 Finance Manager
Are you an experienced Finance Manager who is now looking for a new challenge in the Shannon/Limerick region?
Our client, a high-profile organisation based in Shannon Co. Clare, have now engaged with Cpl to recruit an experienced candidate to join the team & take on this role.
This is an outstanding opportunity for a suitably qualified & driven candidate to join one of the best employers in the region, so if you are interested, please apply!
The Role:
As Finance Manager you will have excellent planning and analytical skills with strong focus on attention to detail, be highly self-motivated and organised, with excellent interpersonal skills to adapt to the many interlocutors and be reactive in any situation
The ideal candidate will be responsible to produce closing information for French (annual) and IFRS (quarterly) GAAPs in accordance with standards for all the branches of the legal entity, the production of local GAAP accounts for the branches and the compliance to local regulatory and tax requirements
As Finance Manager you will be responsible to produce contributors' pack at branch level, the production of a flexible, robust, and auditable multi-gaap adjustments audit trail, notably review and monitoring of the current accounts, combined with the need to on-board new deliverable requirements internal to the organisation
You will also assist in the execution and completion of the accounting deliverables of the region.
Other duties the following:
· Preparation and review of Balance sheet, P&L reporting, for actual and support for forecast and budget on specific items that require a local country expertise
· Preparation and review of contributors' pack commentaries on P&L and B/S
· Reconciliation from IFRS to Local GAAP and to FR GAAP
· Prepare and review all the local reporting and the various analysis France as part of BAU deliverables
· Coordination of tax filling preparation with the support of internal or external resources across various countries
· Assist the Regional Manager in the review and the completion of all local tax and regulatory requirements and drive resolution of any issues to ensure accounts are reconciled and pass quality review.
Skills & Experience that we need:
· Educated to degree level with major in accounting and finance
· Minimum 4/5 years accounting (experience in insurance industry desirable)
· Knowledge in local tax; experience of working in a multi-GAAP environment or comfortable working in a multi-GAAP environment
· Proficient with financial spreadsheet packages
· Knowledge of SAP Financials
· Knowledge of Solvency II and local capital requirement
· Ability to interact in an international environment, with various stakeholders.
The Offer:
This is a 24 Month fixed term contract, and the expected salary range will be up to €65K annually, with excellent benefits package, depending on the candidate's experience and qualifications.
Hybrid working model of 2 days' office based in Shannon Co. Clare and 3 days' work from home.
How to Apply:
If you are interested in applying, or want to know more about this role please contact,
Orlaigh FitzGerald-Quinn in Cpl Limerick on 085 801 7135 or email your CV to orlaigh.quinn@cpl.ie.
For a full list of our open jobs, please have a look at cpl.com.
#CplLimerickOS