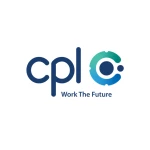 Financial Controller - New start-up.
Our client, a recently established & IDA supported start-up operation in Limerick, have now engaged with us in Cpl to to hire a Financial Controller who will now lead their site based financial operations.
This role is a truly rare opportunity to join a world-class start-up operation in the mid west at an early stage of their development, so if you're interested, please apply or contact Thomas Hogan in Cpl Limerick for more details.
The Job:
As Financial Controller, you will have full responsibility for site financial operations & act as a key part of the management team & the wider leadership grouping. You will cover duties including taking ownership of the monthly & annual close processes, preparing board level reporting packs, establishing financial controls. managing audits, analysing costs, trends & cash flow forecasts & making financial recommendation to unit leaders.
In addition to these duties you will also prepare multi-year budgets, plan strategies, grow your finance team & act as a key link to external stakeholders & corporate partners.
Your Skills/Experience that we need:
3rd level degree qualified.
Fully qualified accountant.
3-4+ years experience in a senior accountant role or existing experience in a FM/FC level position.
Experience gained in a high tech or complex manufacturing environment would be an advantage.
Excellent IT skills, attention to detail & inter-personal as well as influencing skills.
Experience from a previous start-up or ramp-up type environment would be an advantage.
The Offer:
This position is being offered on a permanent basis with salary negotiable depending on candidate skills & experience but expected to range approx. 80-100k with significant scope for future growth. In addition there is a strong full benefits package & bonus structure.
This will be a hybrid role with 2-3 days per week based on-site & the balance working from home or remotely. As a result this role could suit candidates outside of the traditional commuting zone for Limerick.
To Apply:
If this job sounds ideal to you & you want to enquire in complete confidence or make an application, contact Thomas Hogan in Cpl Limerick on 0860279756 / 061221701 or email your details to thomas.hogan@cpl.ie
For a full list of our open jobs check cpl.com