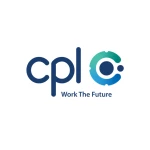 On behalf of our Public Sector Client, we are currently sourcing an experienced Health, Safety & Risk Manager to join their Team on a Permanent basis. You will be based at their main offices in the Dock Road, Limerick.
Responsibilities:
1. Lead and co-ordinate the Services Health and Safety function.
2. Ensure that each service location has a Site Specific Safety Statement which specifies the appropriate actions to be taken in addressing any potential hazards or risks for the individuals supported, staff, families and visitors of the Services in line with the Corporate Safety Statement.
3. Ensure that all safety incidents are managed in compliance with the Services policy for the management of incidents.
4. Ensure that any incident relating to Health and Safety is reported appropriately and in a timely manner in compliance with any requirement on mandatory reporting.
5. Carry out regular inspections both announced and unannounced to ensure Health & Safety policies and procedures are being properly implemented
6. Investigate and report on all serious/critical personal injury accidents occurring to individuals supported, staff and/or visitors and working closely with managers in relation to same.
7. Assist with the collection of data required in relation to any legal proceedings that arise from any personal injury accidents occurring to individuals supported, staff and/or visitors.
8. Ensure that there is learning from any Health and Safety related incident and that the learning is effectively disseminated across the Services.
9. Advise on and ensure compliance with all relevant legislation, regulations and quality standards in particular with the objective of ensuring that all reasonable and proper measures are taken to protect the safety and health of individuals supported, staff and visitors.
10. Liaise with the Facilities Manager relating to health and safety and fire safety on properties.
11. Increase health and safety awareness at all levels within the Services promoting best practice in all areas of safety.
12. Support relevant managers in preparation for HSA & HIQA inspections.
13. Keep records of HSA inspection findings and in conjunction with relevant personnel develop action plans to address areas of non-compliance.
14. Liaise with Health and Safety representatives and deal with any concerns brought to light.
15. Respond to employees' safety concerns in a timely manner.
16. Assist with any queries that are in relation to or in response to any insurance cases that arise as a result of a work place accident.
Report incidents and accidents, as required to both the Health and Safety Authority (HSA) and the National Incident Management System (NIMS
Risk Management
1. Support the Services policy on risk management ensuring that there are effective systems in place to monitor and manage risks.
2. In conjunction with appropriate staff, assist in identification of potential risk through risk assessment, analysis of accidents/incidents and near miss incidents, periodic safety inspections and/or audits. Make recommendations to reduce, prevent or eliminate risks identified
3. Liaise closely with and support Managers in monitoring and maintaining the organizational Risk Register.
4. Embed a culture and understanding of risk across the organisation and support teams in assessing and managing risk.
1. Qualifications and Experience
Each candidate for the appointment must possess:
a) a relevant third level qualification in Occupational Health and Safety – Level 7 or above.
b) a minimum of 3 years' experience in a H&S role.
c) excellent leadership, organizational, motivational and communication skills
d) knowledge of all relevant H&S legislation
e) Strong IT skills, particularly Excel and Word, and be proficient in report writing.
If you are interested in this role, please send your CV to catriona.duggan@cpl.ie or Telephone 087 2419644 or click the link below.
#LI-CD1