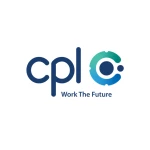 HR Executive
Our client, a high-profile commercial organisation, based in Clonmel, Co. Tipperary, have now engaged with Cpl to hire a HR Executive to join our busy team.
The Role:
The successful candidate will be responsible for overseeing the day-to-day Human Resources activities of the organisation. The HR Executive will report to the General Manager and the Group Human Resources Manager.
Duties as follows:
• To oversee the day-to-day administrative duties of the Human Resources department
• To encourage a culture of employee engagement through effective and transparent communication, effective people management
• Ensure that all employee queries are responded to in a timely manner
• Advise, assist, and support the Heads of Department in all aspects of managing their team to include but not limited to recruitment, training, performance management, employee engagement, employee development & talent planning
• Manage and monitor the recruitment process to include, advertising, screening, selection, and onboarding
• To ensure that all new employees are furnished with all necessary documentation and training prior to their commencement
• Ensure all employee files are maintained and kept up to date, ensuring compliance and endeavouring to have a paperless HR department
• To ensure compliance with all statutory training requirements, arranging refresher training as necessary and to schedule and coordinate training
• To advise, assist and support the Heads of Department in managing the disciplinary process, ensuring that all requirements are met with regards, to fair process, separation of process and time frames, liaising with the Group HR Manager
• Ensure that any employee grievances are managed appropriately and as per company procedures, liaising with the Group HR Manager
• To submit the weekly payroll submission to the payroll department each week
• Ensure the effective implementation and delivery of any group-wide HR projects/initiatives
• Maintain open, regular, transparent, and positive communication with HOD's and the management team.
Skills & Experience that we need:
• A qualification in Human Resources Management or be studying to pursue same
• Minimum 3 years' previous experience working in a HR role/within a HR department
• Good knowledge of Irish employment law and best practice
• Excellent attention to detail
• Excellent interpersonal and organisational skills
• Excellent leadership and conflict management skills
• Be organised with the ability to manage multiple projects.
The Offer
This is a full-time position, onsite in Clonmel, Monday-Friday, however, there may be some room for flexibility and the salary range is expected to be in the region of €30K-€40K per annum, plus benefits depending on the candidate's experience.
How to Apply:
If you are interested in applying, or want to know more about this role please contact,
Orlaigh FitzGerald-Quinn in Cpl Limerick on 085 801 7135 or email your CV to orlaigh.quinn@cpl.ie.
For a full list of our open jobs, please have a look at cpl.com.
#CplLimerickOS